Dr. Michael Goran, Author of Sugarproof

"Haley and Tarek are on a mission to teach young kids about the power of nutrition! Their children's book,My SuperHero Foodsis fun, cute, informative and super creative. The book and the accompanying website mysuperherofoods.com are valuable resources that every family, pre-school and pediatrician should know about and share. Told through the eyes of Ethan and Sophie, we learn about the nutritional value of everyday foods and how they strengthen young growing bodies. Kudos to Haley and Tarek. Their passion, creativity and dedication to children's health shines through."

Kara Goldin, Founder of Hint

"Such a great book to teach kids early about what to put in their bodies!"

Parker Brook, Founder of Lovebird Cereal

"Loved the book and so did my daughter. Great way to communicate the importance and benefit of eating nutrient dense food in an engaging way. She's never been more excited about broccoli."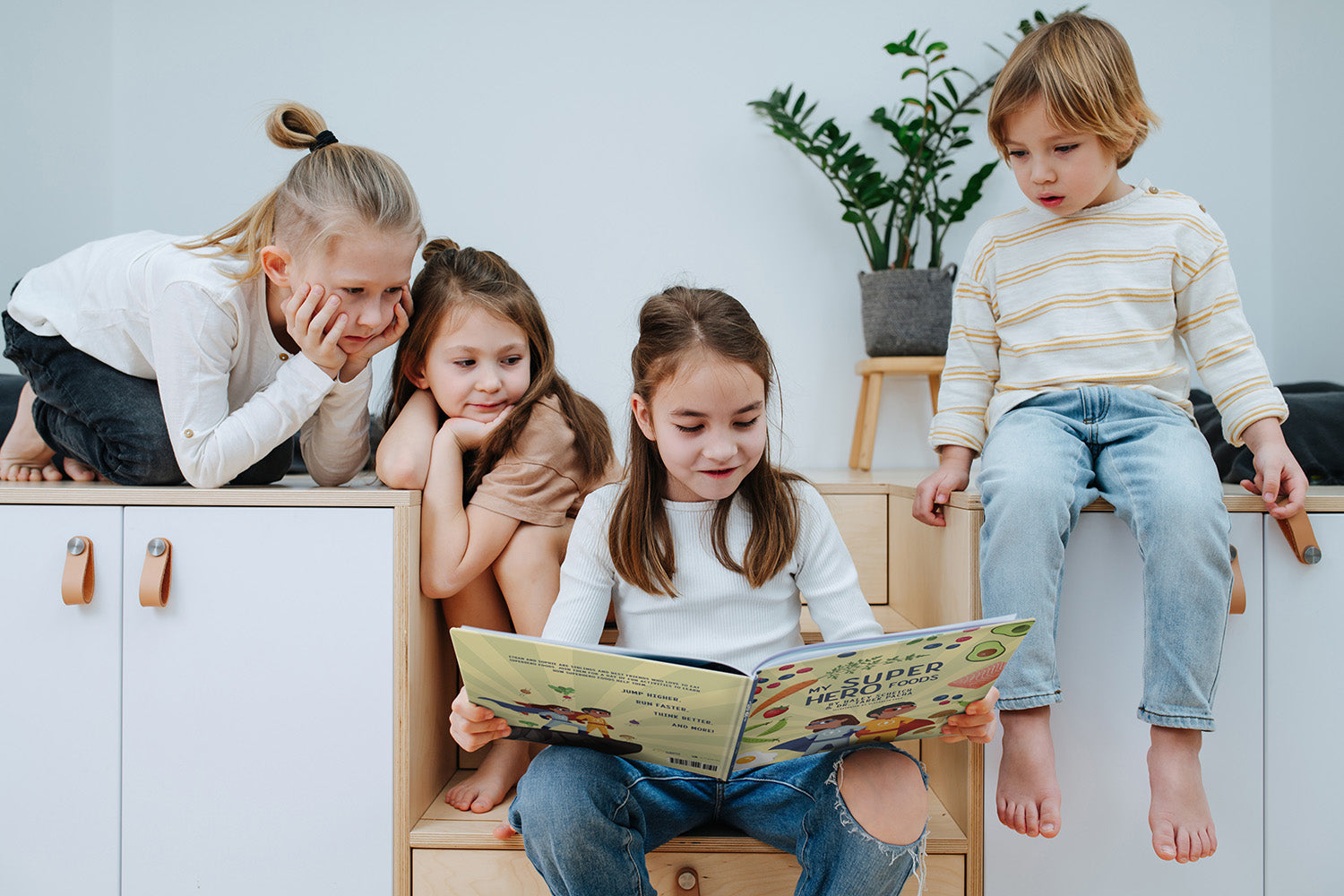 My SuperHero Foods Hardcover Book
My SuperHero Foods is a one-of-a-kind book that will stimulate your children's curiosities about healthy eating. They'll learn the super powers they'll gain from eating broccoli, carrots, salmon, almonds, and much more as they join Ethan and Sophie on a fun super power packed day!
Shop now
"The book is knowledgeable and the illustration is adorable. The book does a great job at introducing healthy food options to kids and families. They get to see foods they haven't tried or seen before. My kids saw salmon in the book and asked if we could have it for dinner."
LARGE VINYL STICKERS
Buy three vinyl stickers and you'll get an additional 20% off your sticker purchases at checkout!
Let customers speak for us