My SuperHero Foods
Regular price
$32.00
Sale price
$24.00
Unit price
per
Sale
Sold out
This item is for the physical paperback version of Sunny Side Up.
This item is currently on back order. We expect to ship this item o/a December 8!
While this product is on back order, you can get the digital e-book version for FREE when you purchase the paperback version of Sunny Side Up by emailing us at hi@mysuperherofoods.com!

*******
Are you a busy parent who wants to provide nutritious breakfasts for your kids? Does it feel impossible with everything you have to juggle in the morning?

You CAN transform your hectic breakfast dash with your kiddos into a nourishing and stress-free morning—and My SuperHero Foods can help!

From the bestselling authors of My SuperHero Foods comes Sunny Side Up: A 28-Day Breakfast Meal Plan for Busy Families, full of tools and recipes that will make it easy to trade out ultra-processed packaged foods for hearty, nutrient-dense breakfasts that will set your kids up for success with a better mood, stronger focus, improved behavior, and sustained energy. Plus, it's designed for cooks of all levels.

Our meal plans and recipes are designed to be EASY and SIMPLE without much more effort than putting Pop Tarts in your toaster.

Making breakfast for your kids on busy mornings can be easy, and this book will show you how! 
In this comprehensive meal plan guide with very simple recipes, you'll find:
Helpful nutrition, planning, and shopping tips

1 monthly shopping list and 4 weekly shopping lists

4 weekly breakfast meal plans

Sunday meal-prep instructions

Simple, nourishing recipes for every day of the week

Bonus weekend recipes!


If you can do just one thing in terms of your child's nutritional health, give them a SuperHero breakfast. Start prioritizing your family's most important meal of the day and order Sunny Side Up today!
Share
View full details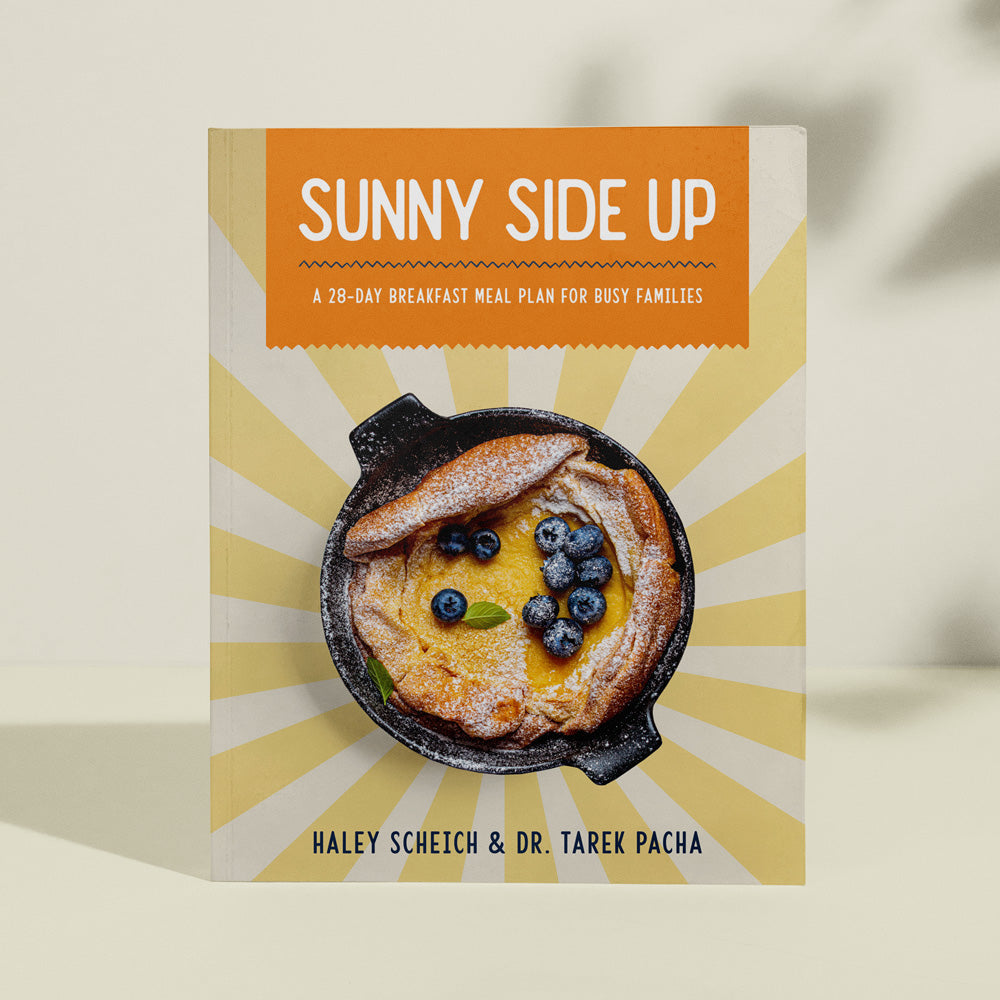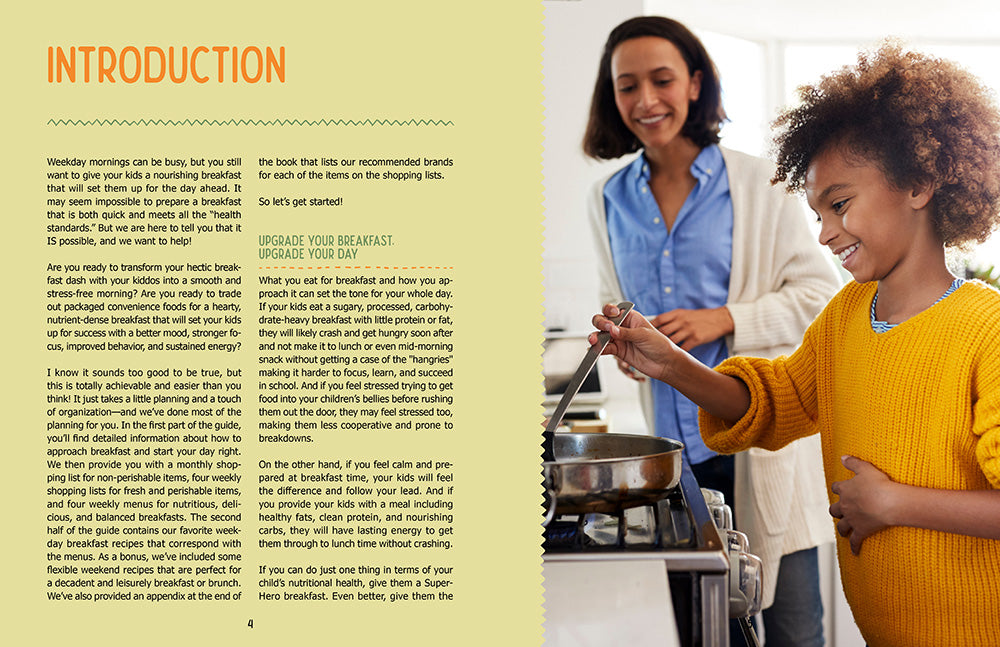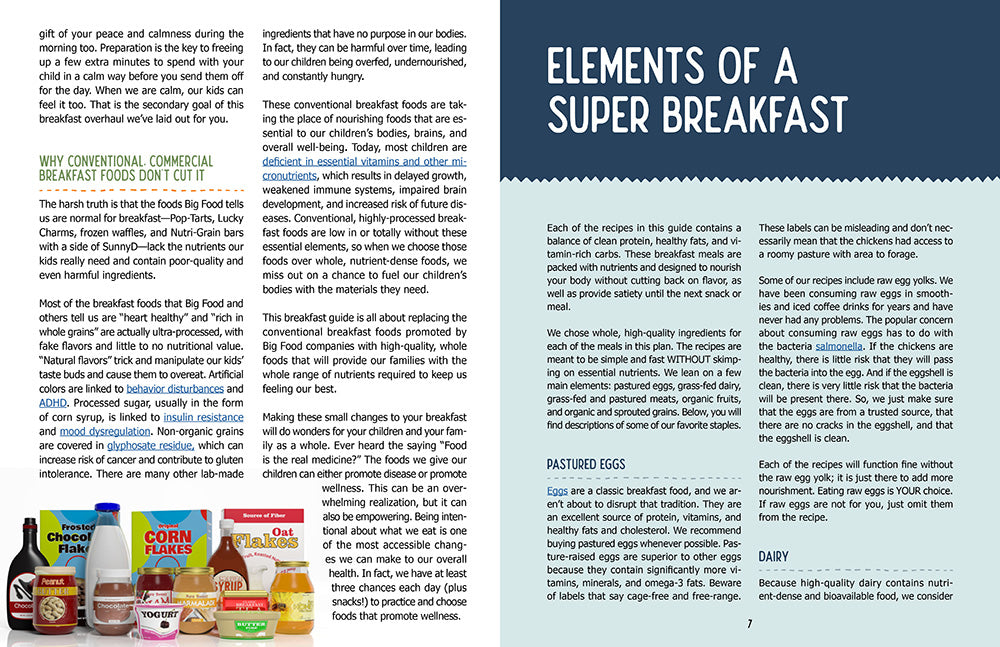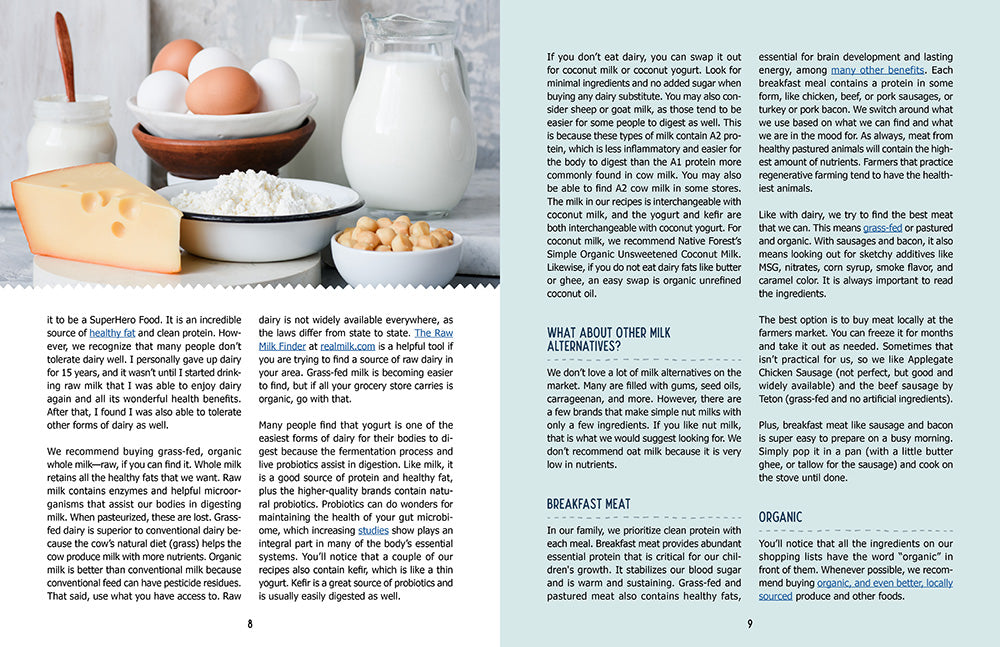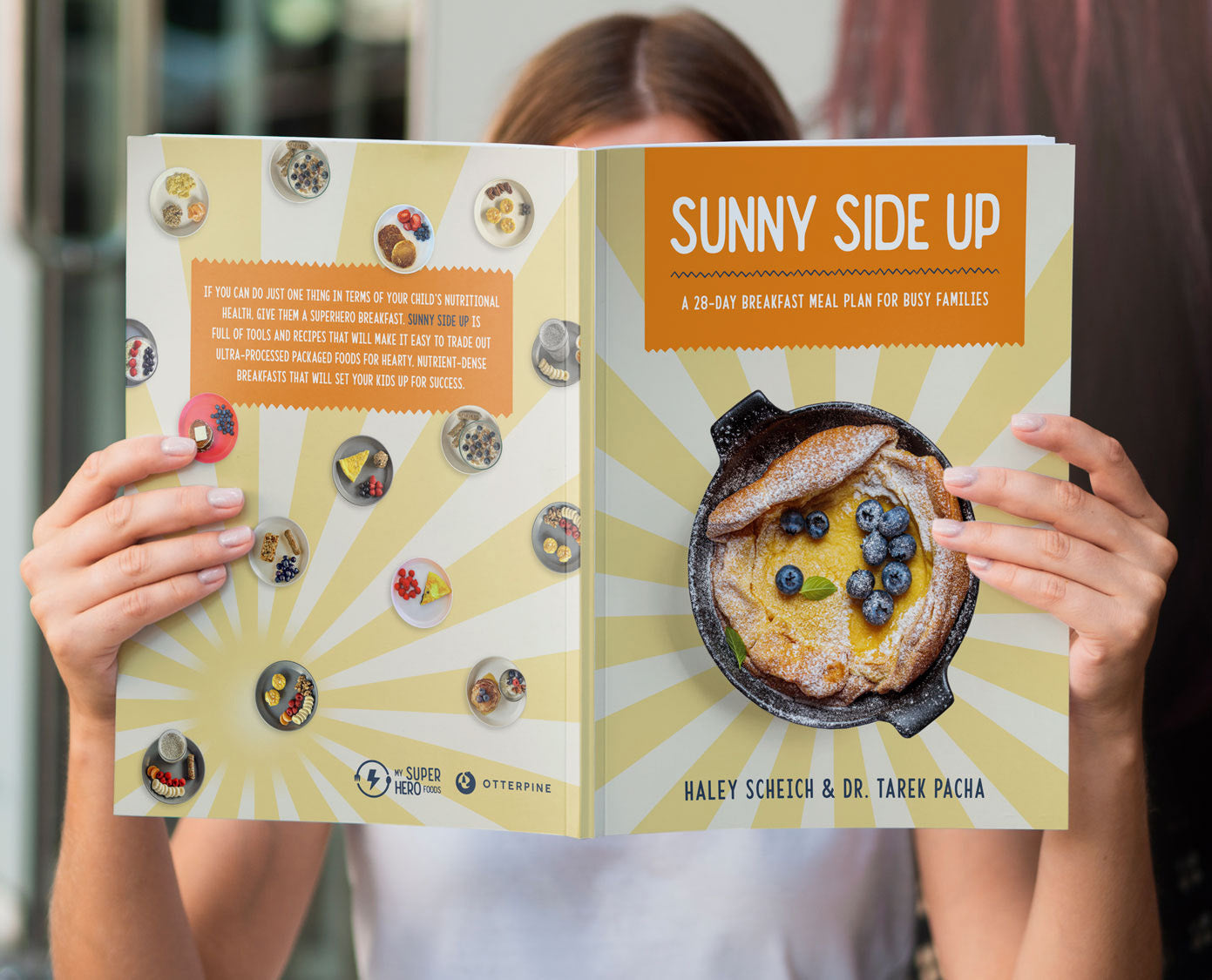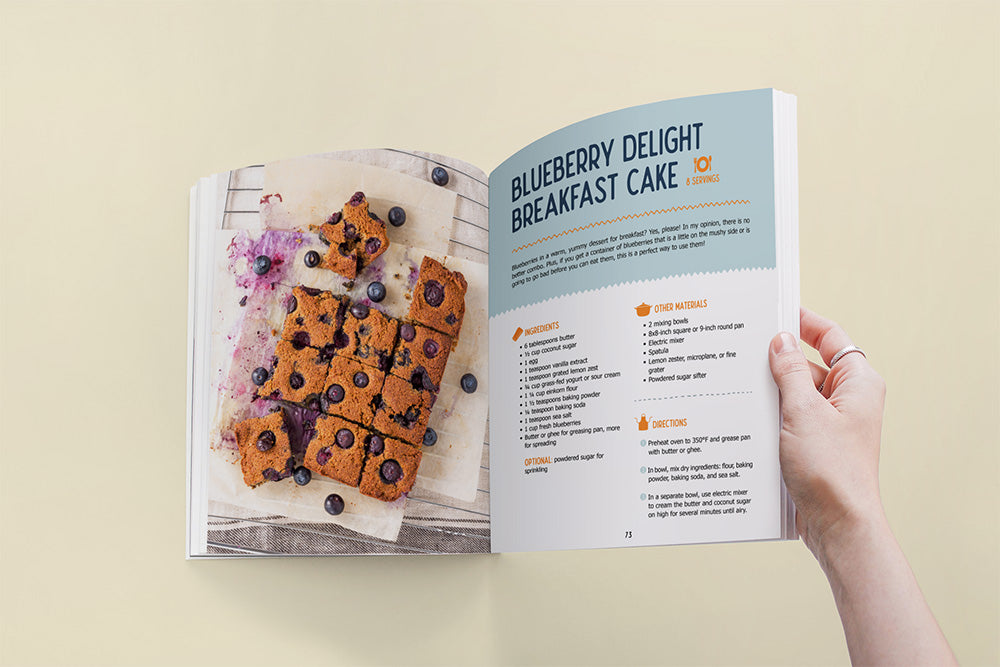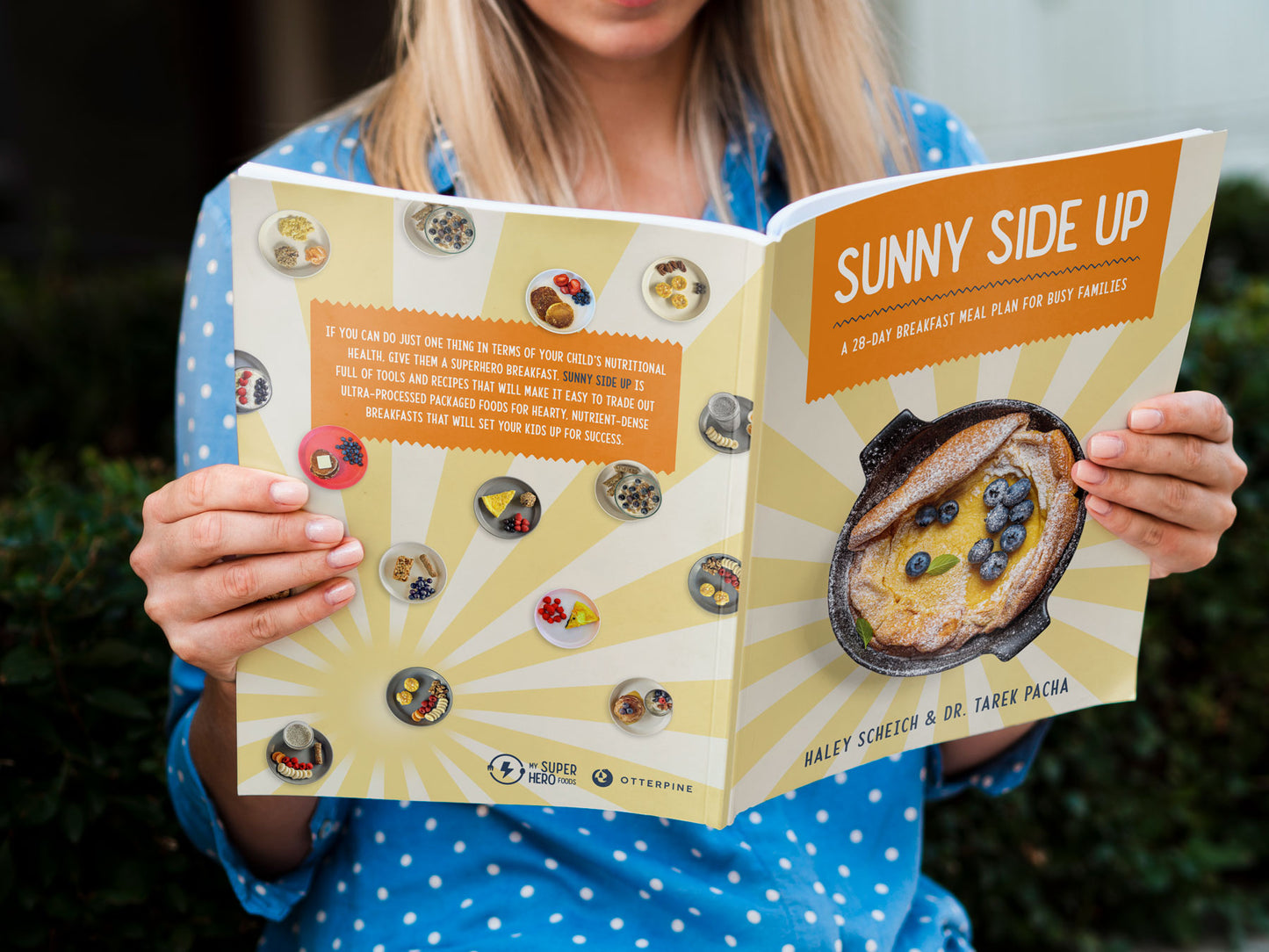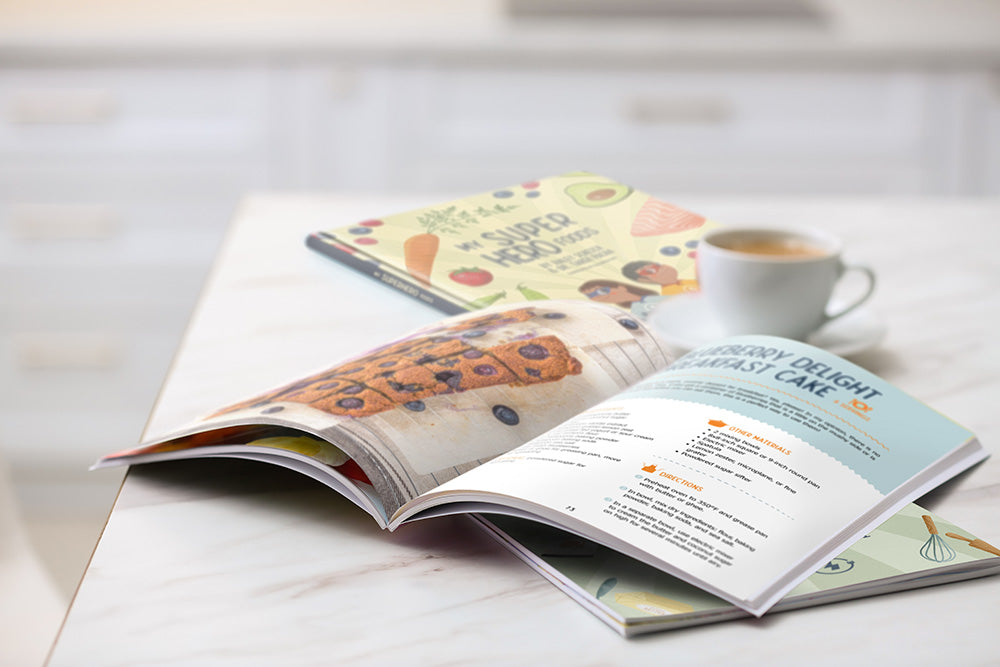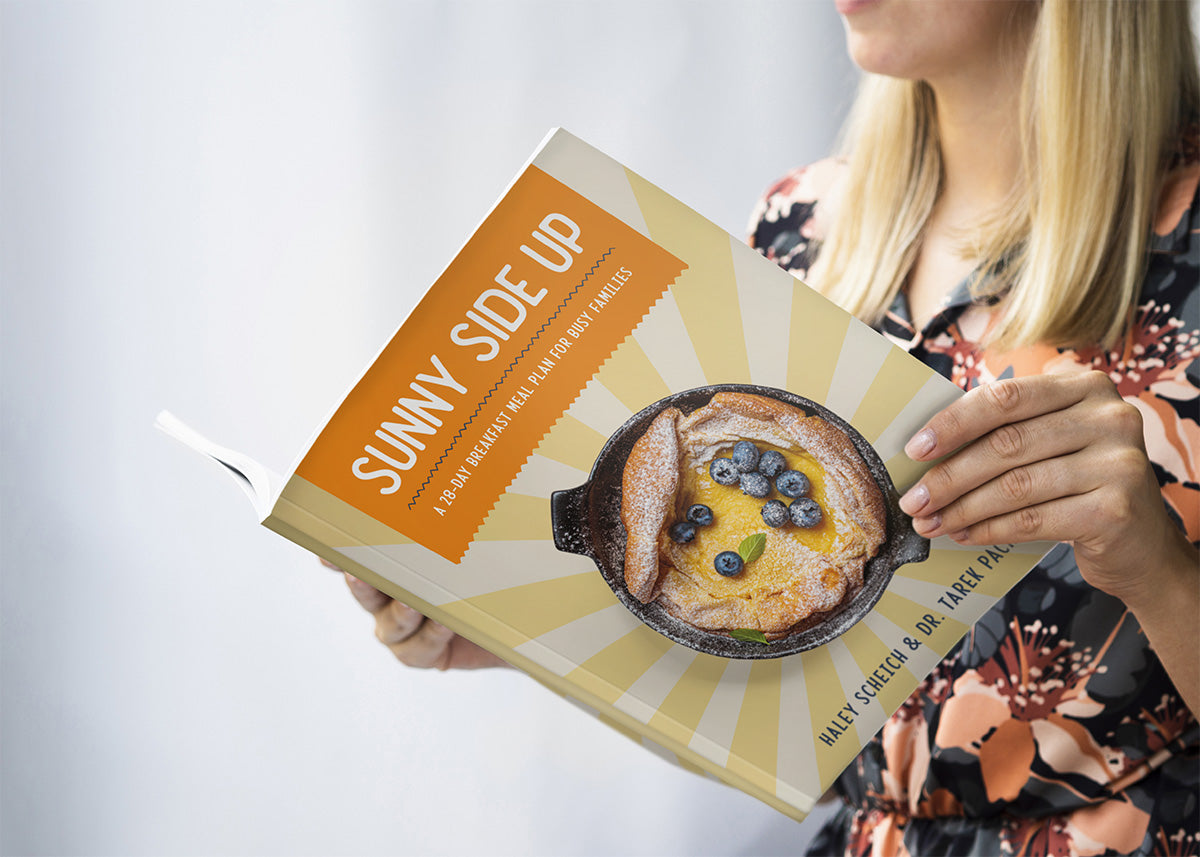 Great collection of kid friendly accessible ideas!
I've been looking for something exactly like this to recommend to my patients. Thanks for putting this great resource together!
Awesome
I love it! The meals are so delicious!
Great recipes!
This book has amazing recipes for breakfast. I've made the breakfast cookies and grandma's pancakes so far and we all loved them! Can't wait to try more!
Great book!
This book has been a lifesaver on busy mornings. I love how the book breaks down what I need to do for breakfast each day with nutrient dense recipes that my kids love. Easy recipe that are delicious too!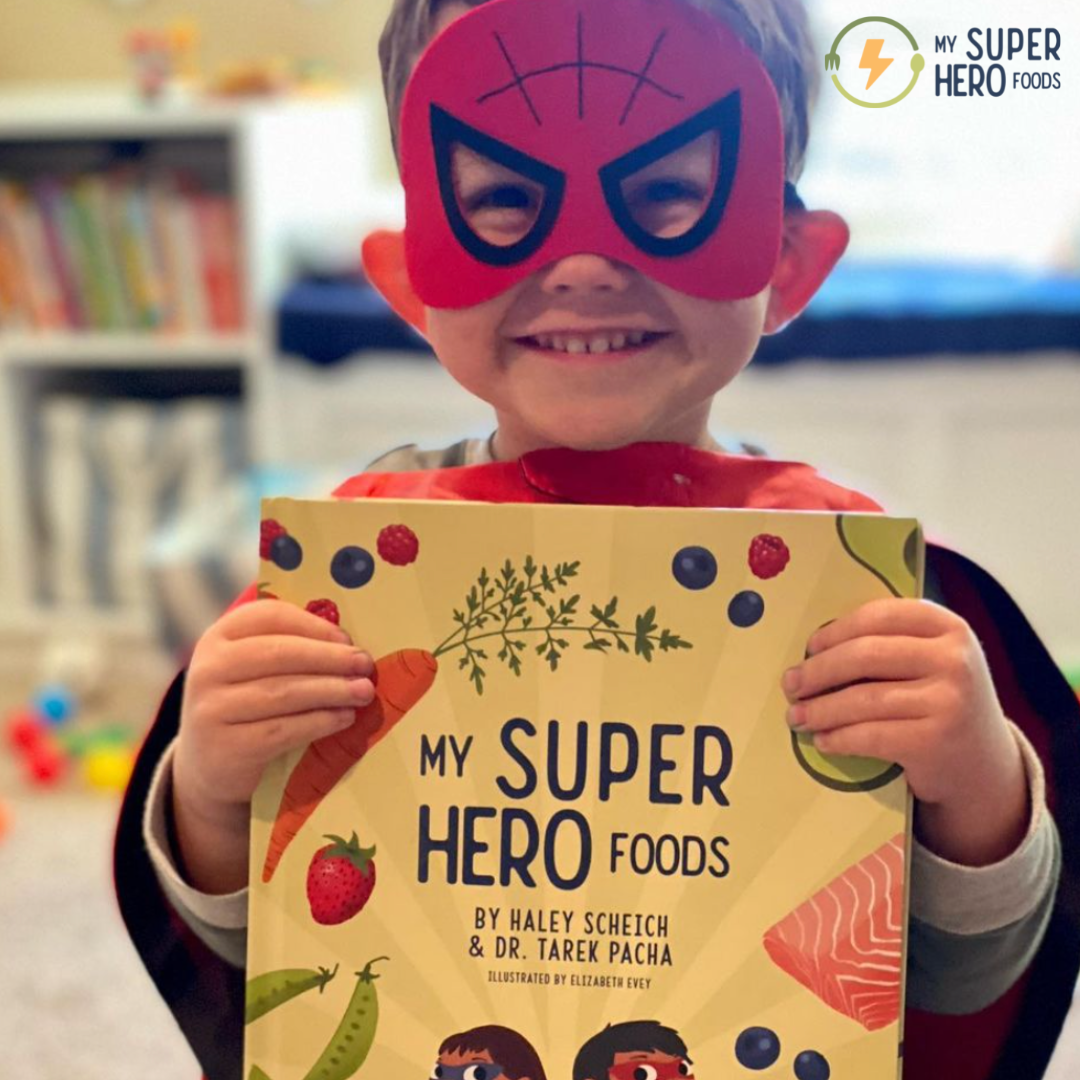 "My 3 boys love this book! After reading it we had such a fun conversation about SuperHero foods!"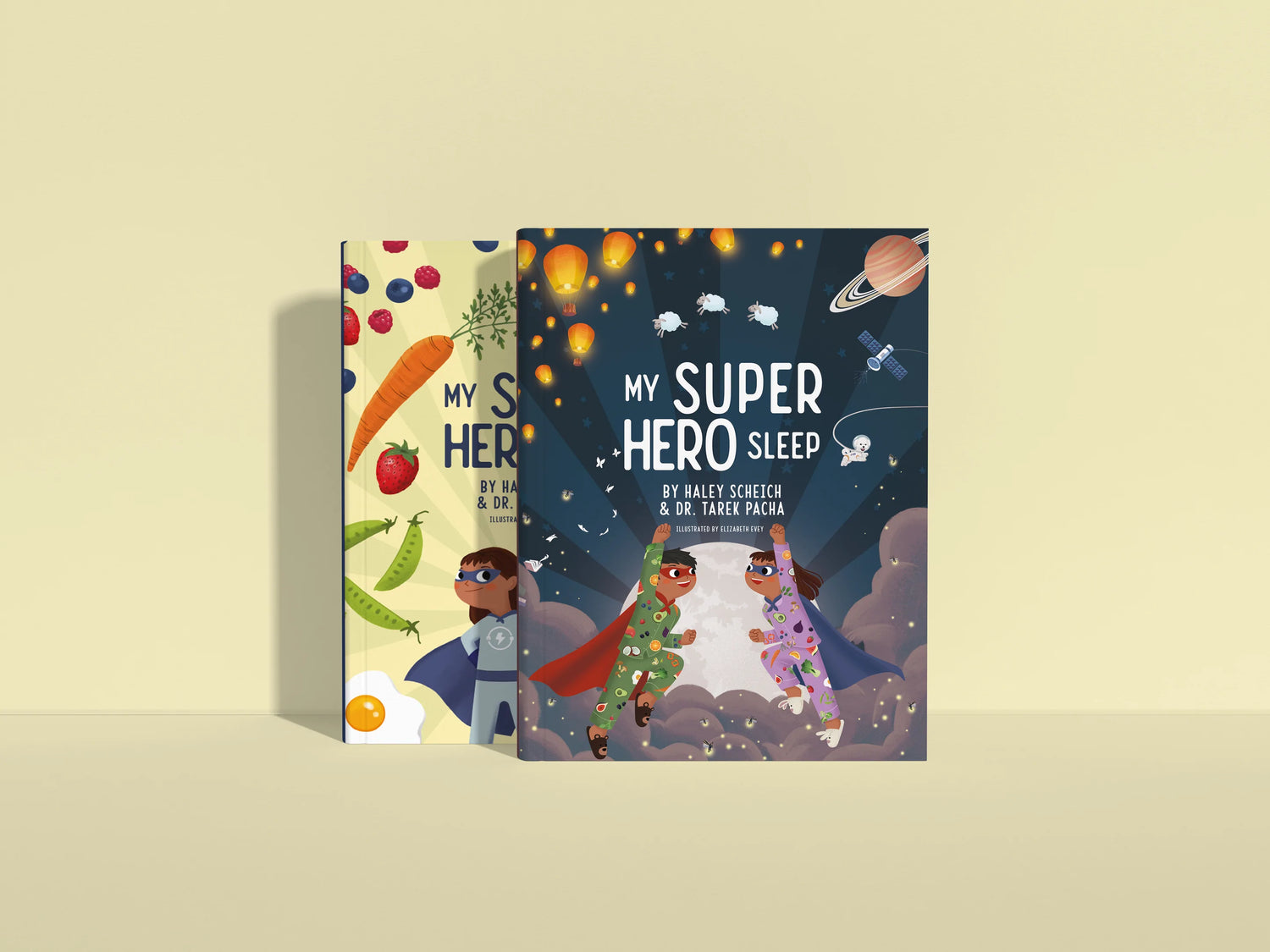 My SuperHero Foods/Sleep Hardcover Book Bundle
Receive a hardcover copy of My SuperHero Foods and My SuperHero Sleep in one amazing discounted bundle.
Shop now
"This isn't just another healthy book but was written beautifully in a story to capture the minds of the little kids."

Randhi – Mama and blogger

"Such a well illustrated, and easy to read (it rhymes!!) informative book! My 4 year old loved it!"

Leah, the veggie lady – Health & Wellness Advocate
"This book is adorable and heartwarming - teaching kids about superfoods!"

Liv – Functional Nutritionist

"So clear, fun, and an easy way to think about food. My son was excited to learn about dark chocolate, sea berries and gooseberries."

Tisha Weber – Podcast host, Beautifully
Let customers speak for us