My SuperHero Foods
Regular price
$19.99
Sale price
$19.99
Unit price
per
Sale
Sold out
My SuperHero Sleep Hardcover

Now Ethan and Sophie are back for another adventure-filled day to help your kids understand the power of quality sleep! Through Ethan and Sophie, your kids will learn how sleeping well supports their bodies, minds, mental health, creativity, and more!
They'll learn the importance of a clean room, morning sunlight, and a gratitude practice on quality sleep. They'll learn routines and exercises to help them relax and fall back asleep on their own in the middle of the night. Backed by science and research, My SuperHero Sleep will help develop your kids' curiosities about the powers of sleep, making them excited about bedtime every night!
Share
View full details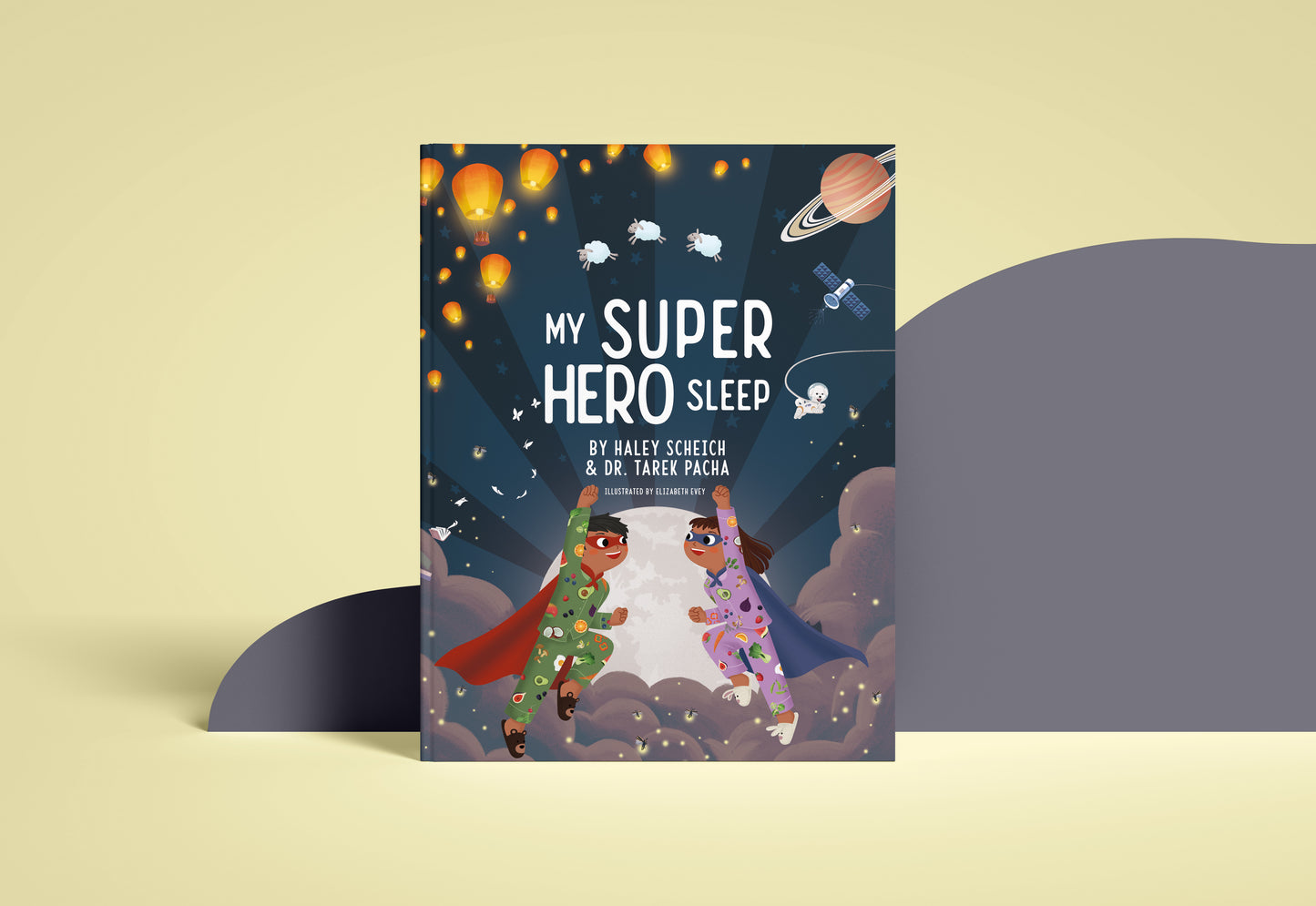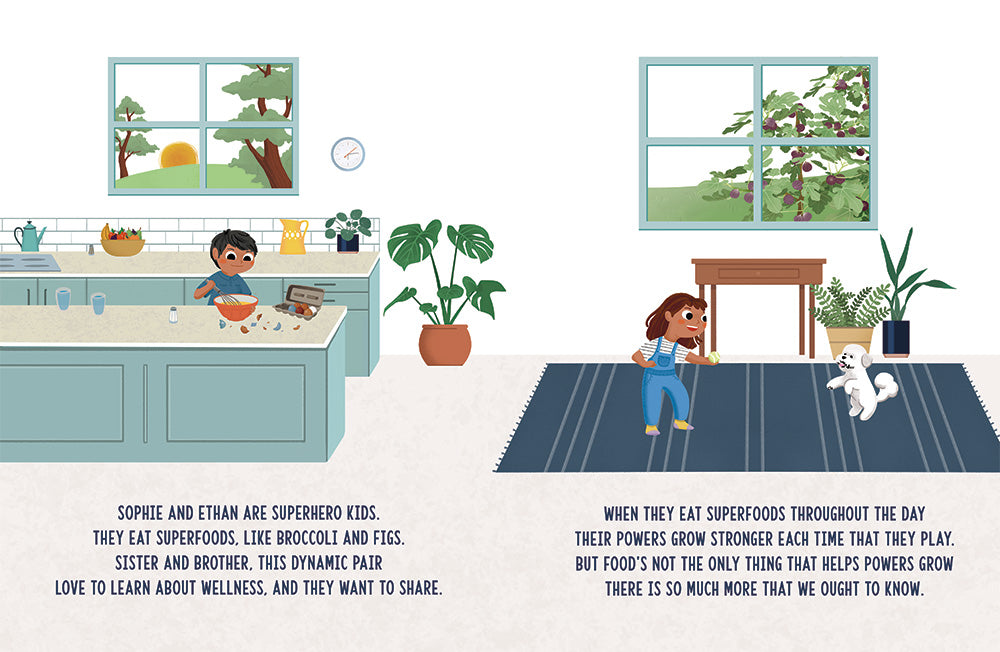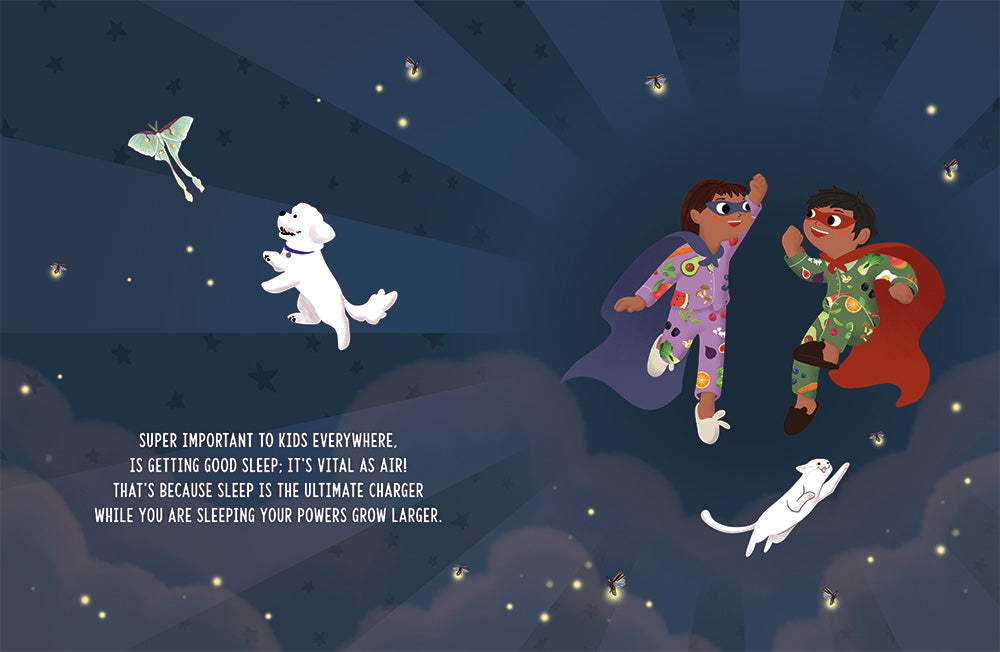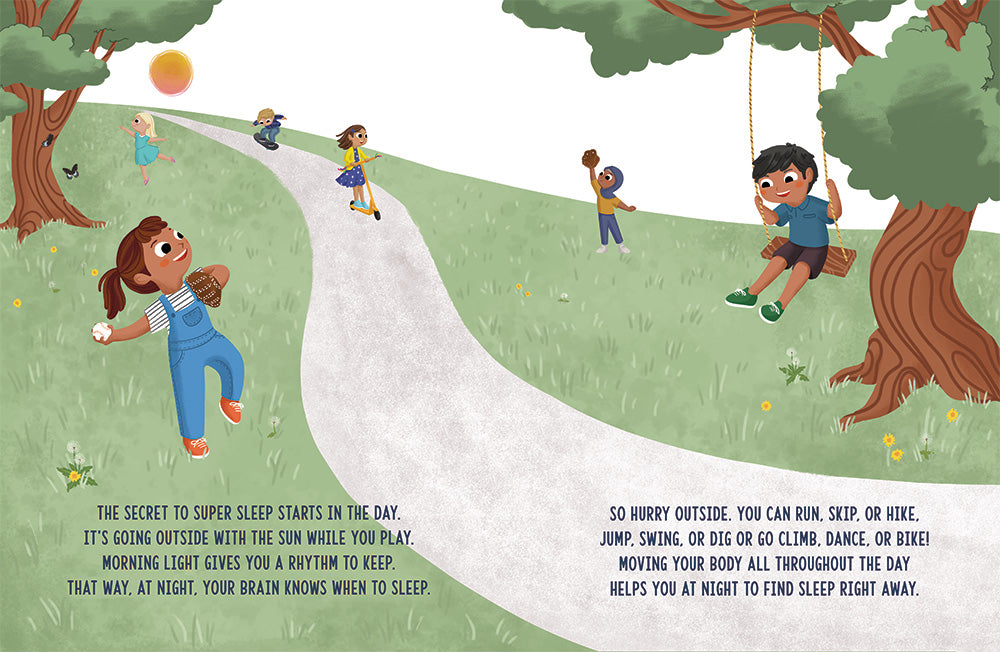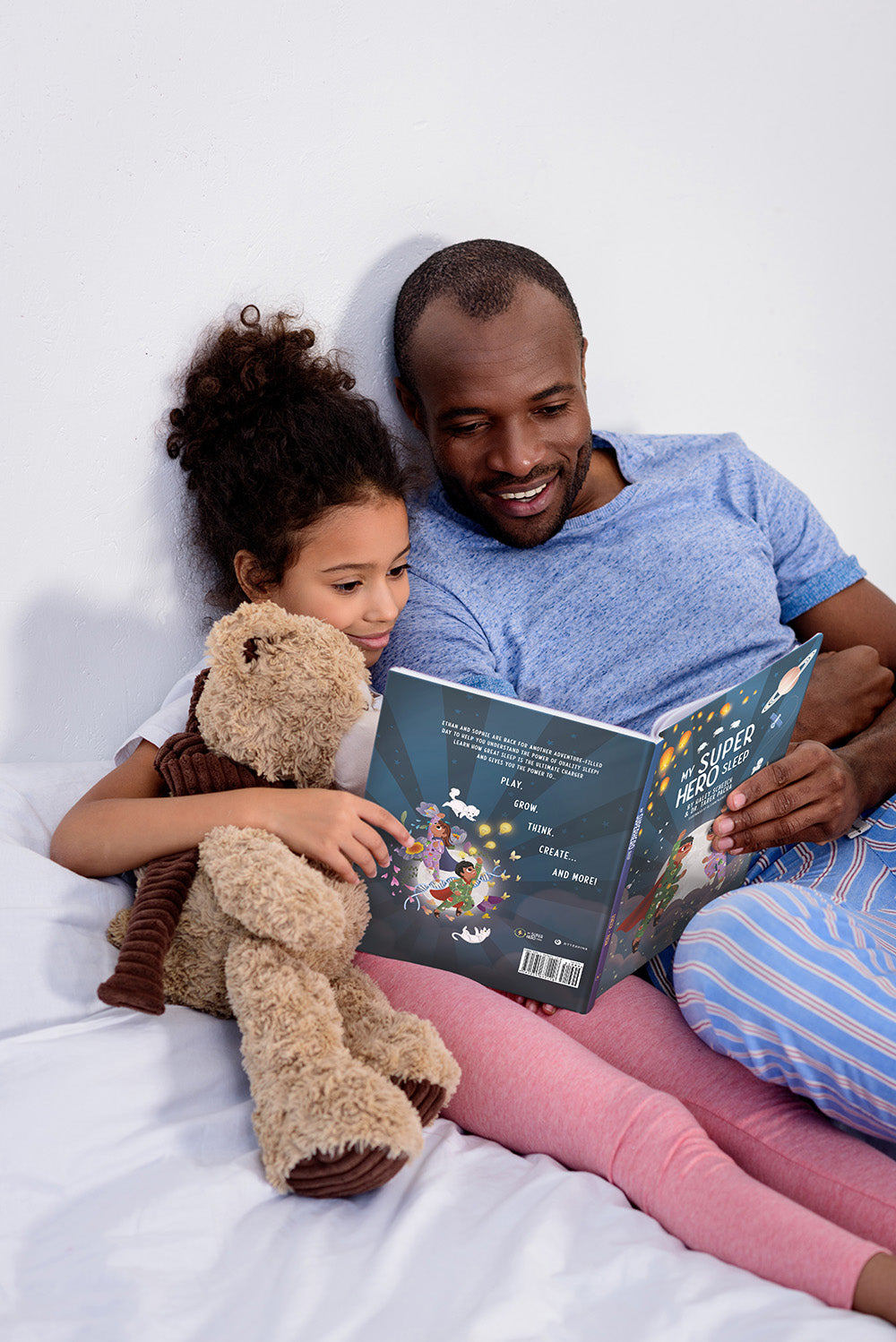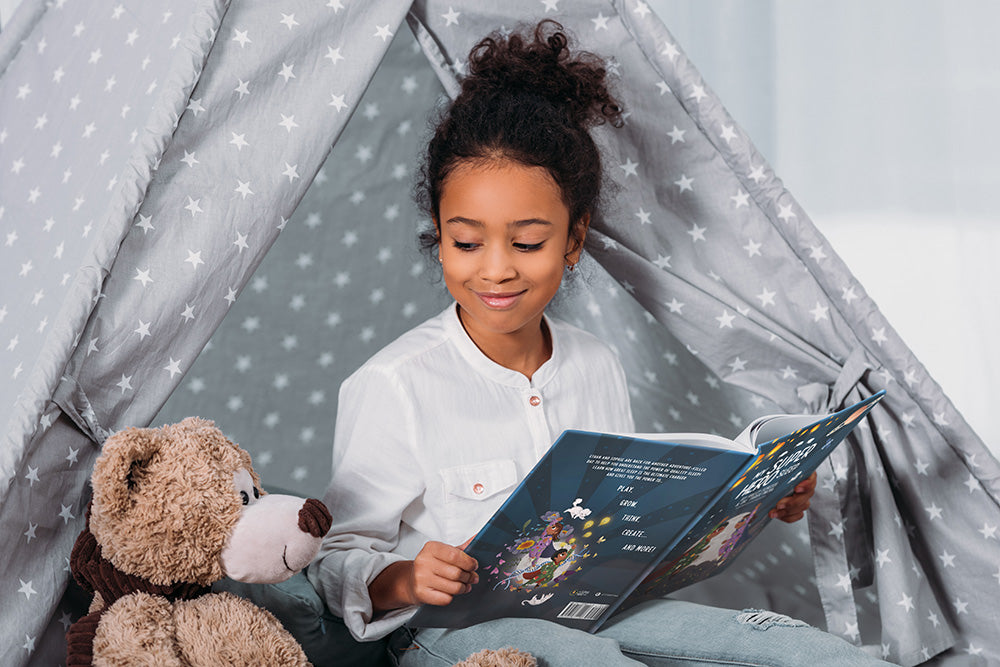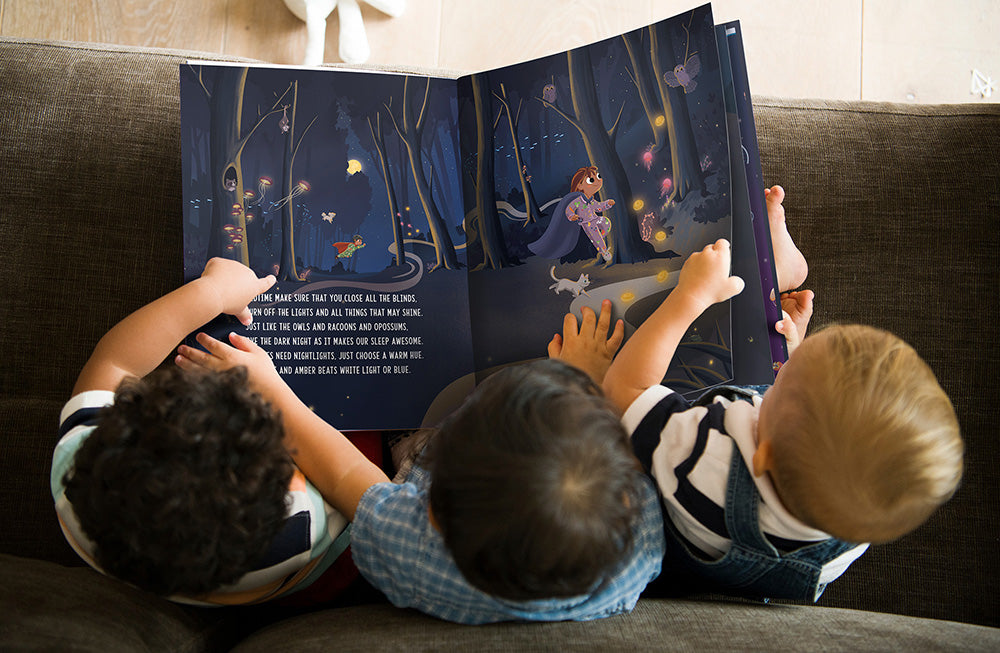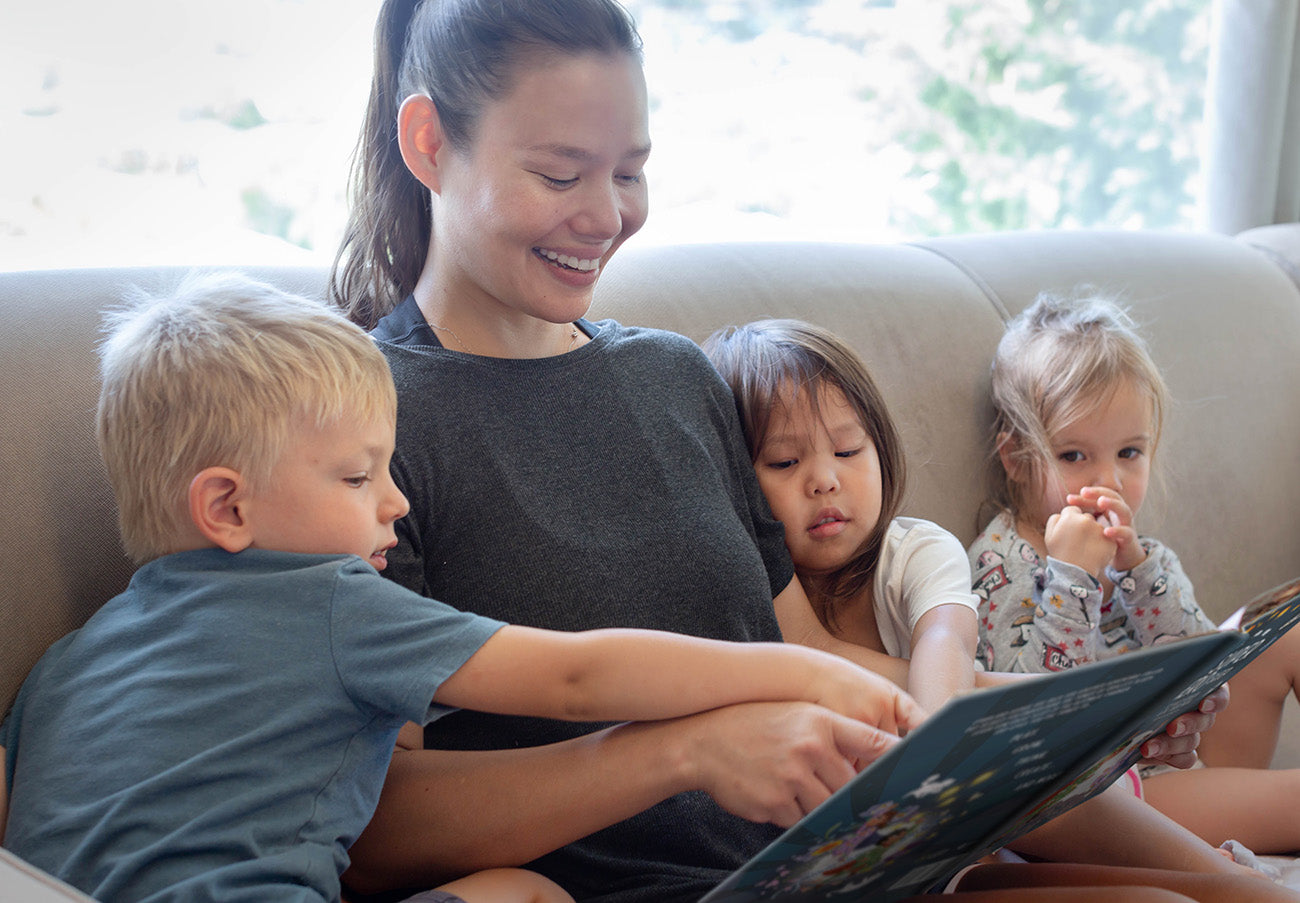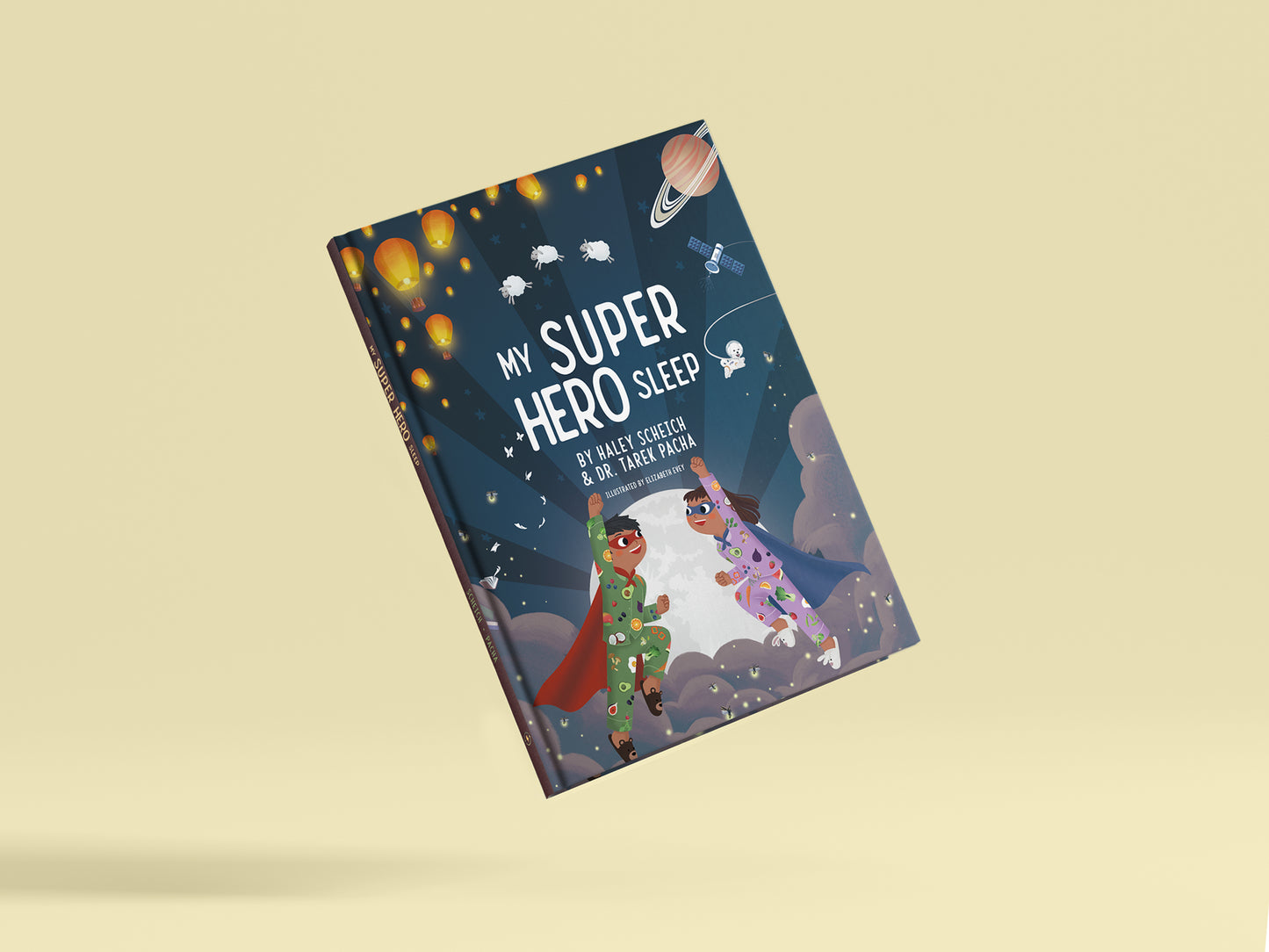 My kids (ages 9 and 13) and I absolutely loved "My Superhero Sleep"!
The colorful illustrations and engaging story kept them entertained from start to finish, and they couldn't wait to see what happened next. The message about the importance of getting enough rest and the various tips for promoting healthy sleep habits were presented in a fun and relatable way. We've already noticed an improvement in their sleep patterns since reading this book, and I highly recommend it to parents of children of all ages. "My Superhero Sleep" is a must-have for any family's library!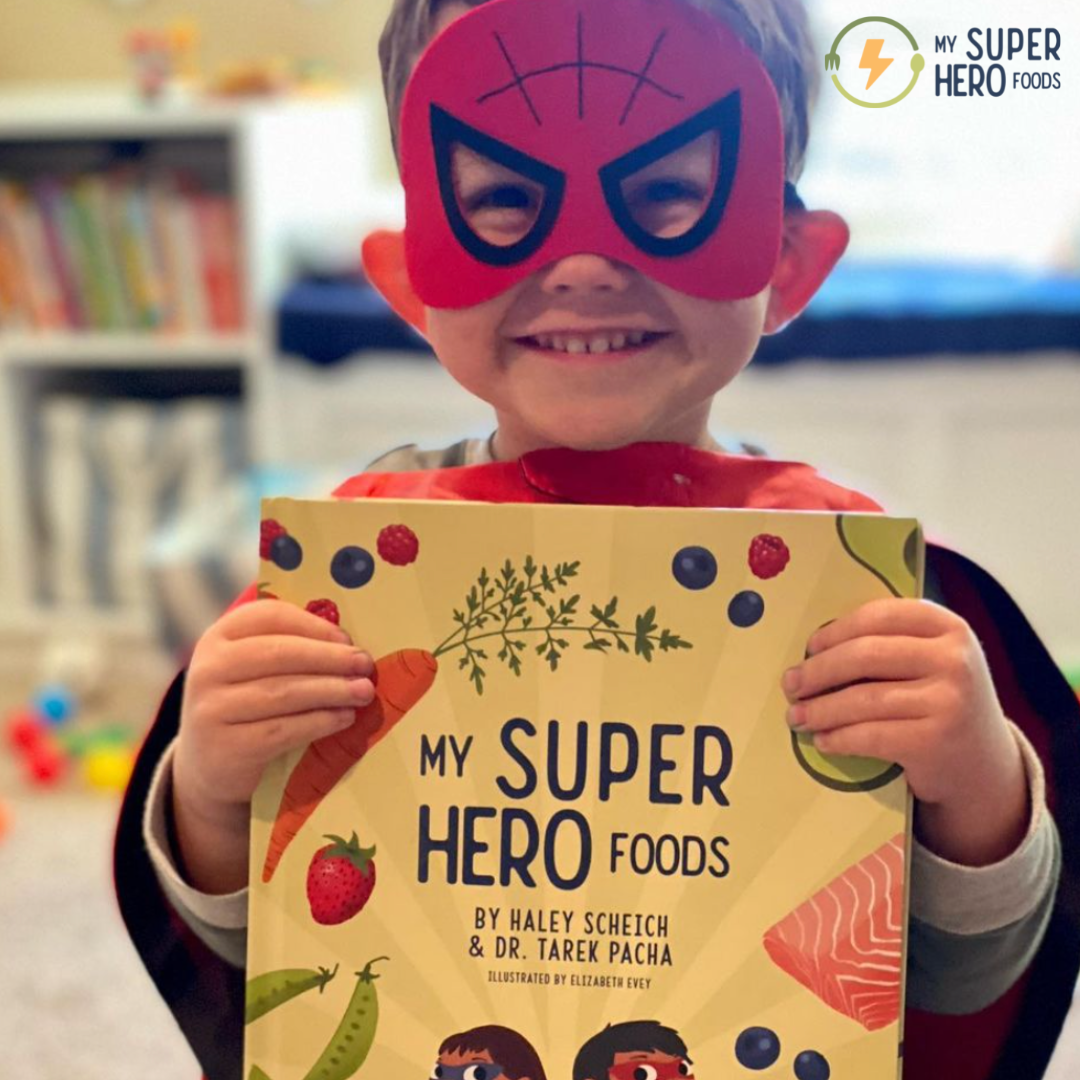 "My 3 boys love this book! After reading it we had such a fun conversation about SuperHero foods!"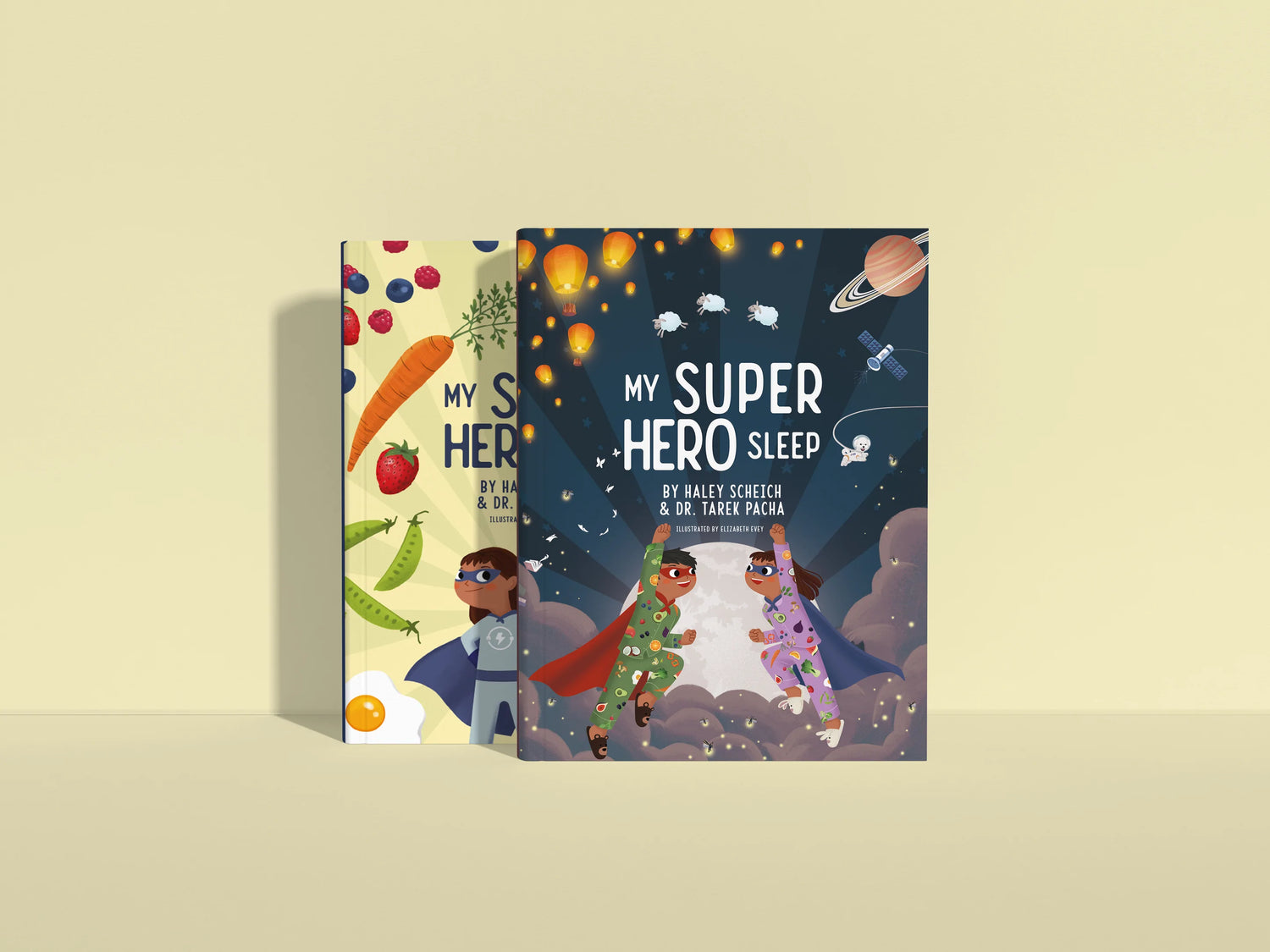 My SuperHero Foods/Sleep Hardcover Book Bundle
Receive a hardcover copy of My SuperHero Foods and My SuperHero Sleep in one amazing discounted bundle.
Shop now
"This isn't just another healthy book but was written beautifully in a story to capture the minds of the little kids."

Randhi – Mama and blogger

"Such a well illustrated, and easy to read (it rhymes!!) informative book! My 4 year old loved it!"

Leah, the veggie lady – Health & Wellness Advocate
"This book is adorable and heartwarming - teaching kids about superfoods!"

Liv – Functional Nutritionist

"So clear, fun, and an easy way to think about food. My son was excited to learn about dark chocolate, sea berries and gooseberries."

Tisha Weber – Podcast host, Beautifully
Let customers speak for us