My SuperHero Foods
Regular price
$24.99
Sale price
$19.99
Unit price
per
Sale
Sold out
A high quality full-color paperback copy of The Ultimate Guide to Avoiding Seed Oils In Your Kitchen


This book is for adults and caregivers, although we do encourage reading it with your kids!
****
Have you heard about the dangers of seed oils and want to know more?
Are you overwhelmed with all the options and information out there? 
From the bestselling authors of My SuperHero Foods comes The Ultimate Guide to Avoiding Seed Oils in Your Kitchen, which cuts through the confusion about healthy vs. unhealthy fats by providing a helpful balance of practical tips and background information so you feel confident deciding what fats to buy and cook with.

Like us, you care about your family's health, and we want to help empower you to make informed (and delicious!) decisions.
The latest scientific research shows that highly-processed and refined seed oils like soybean oil, safflower oil, canola oil, and generic "vegetable oil" can be linked to many health conditions and diseases, including metabolic dysfunction, poor immune response, diabetes, obesity, heart disease, disruption of the gut biome, autoimmune disease, fatigue, mood disorders, and more. These industrialized fats are stripped of their nutritional value, which is then replaced by toxic byproducts that wreak havoc on our bodies.
Luckily, there are lots of healthy and tasty alternatives to these harmful oils!
In this comprehensive and easy-to-read guide, you'll learn:
What seed oils are, where they came from, and why they're so unhealthy

How to differentiate between healthy and unhealthy fats

Where oils like sesame oil and peanut oil fit on the spectrum

Our recommendations of the best fats to cook with

Helpful tips about buying, storing, and cooking with each fat
Ditch those seed oils and choose your health today by ordering The Ultimate Guide to Avoiding Seed Oils in Your Kitchen!

Share
View full details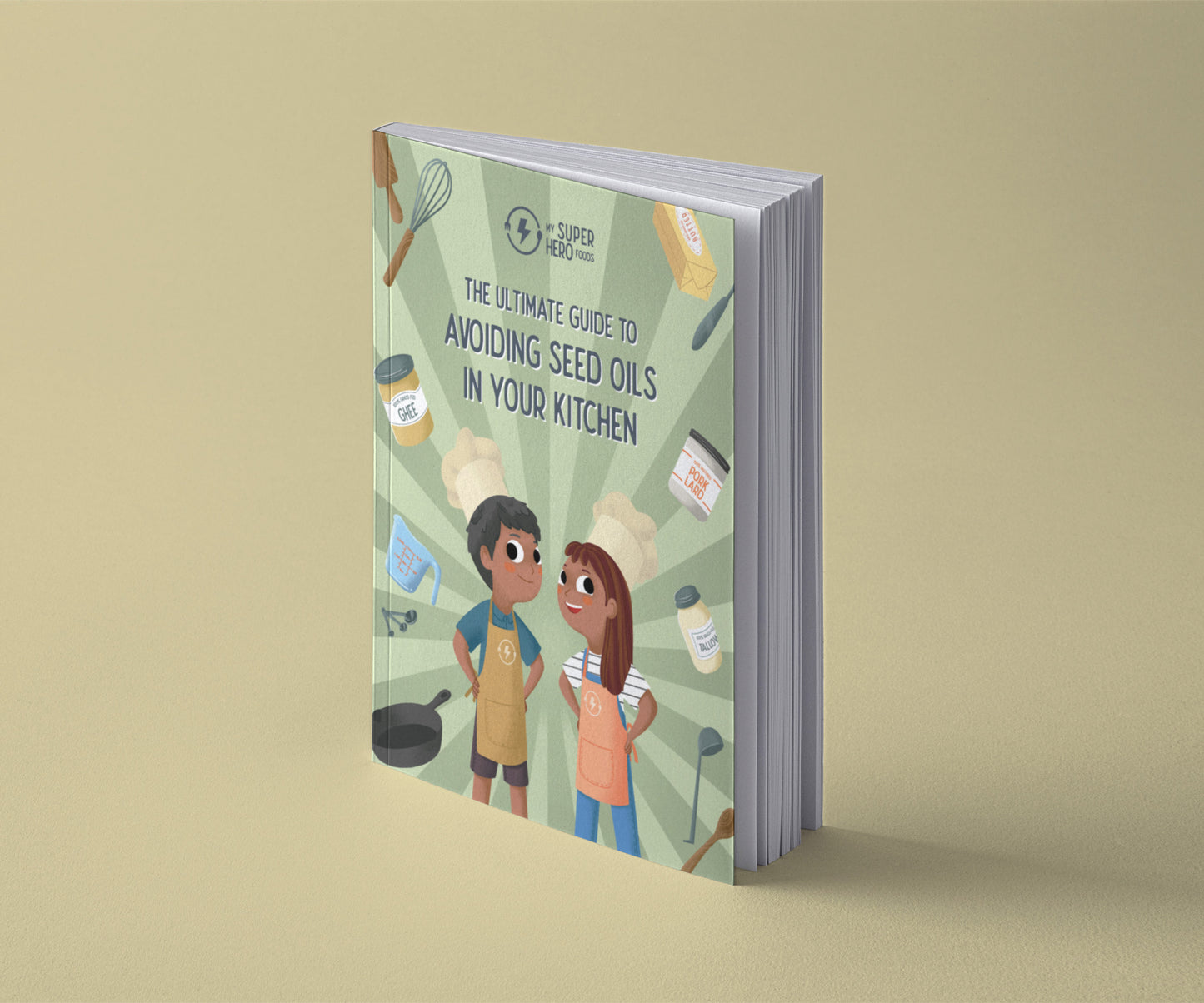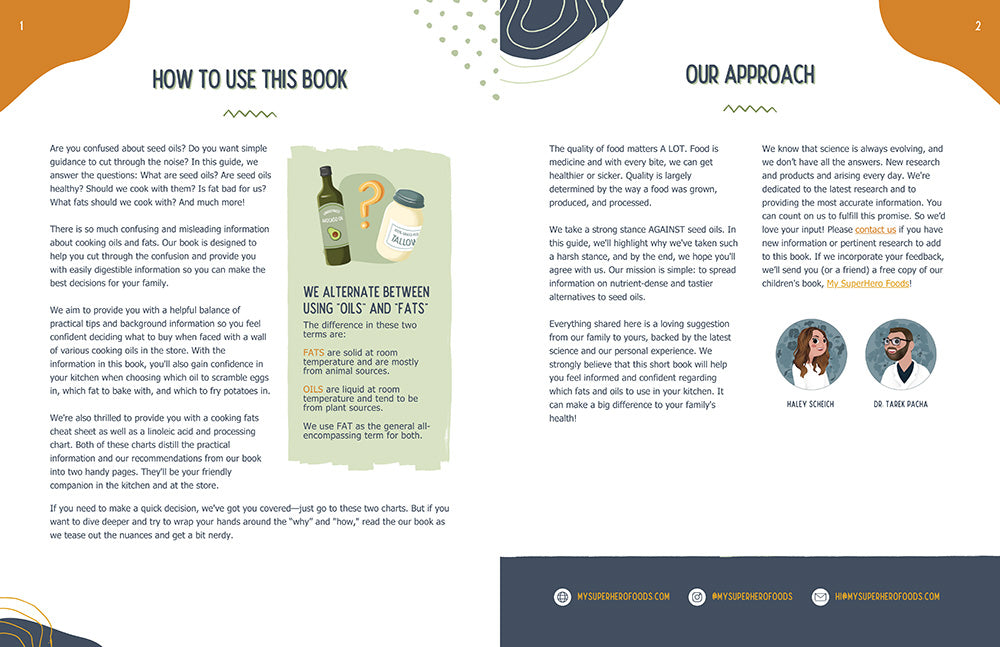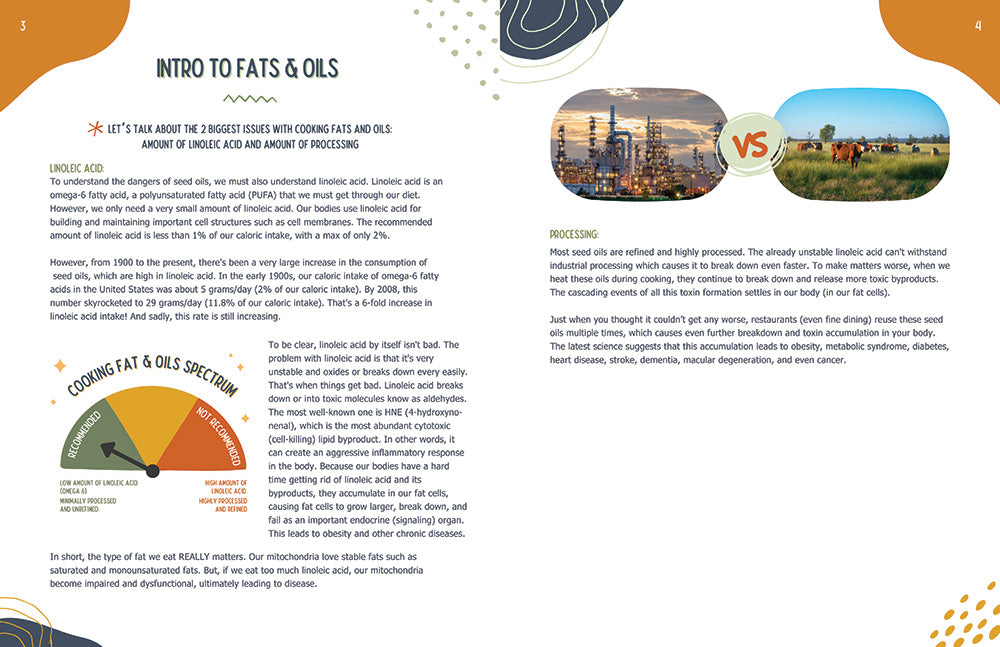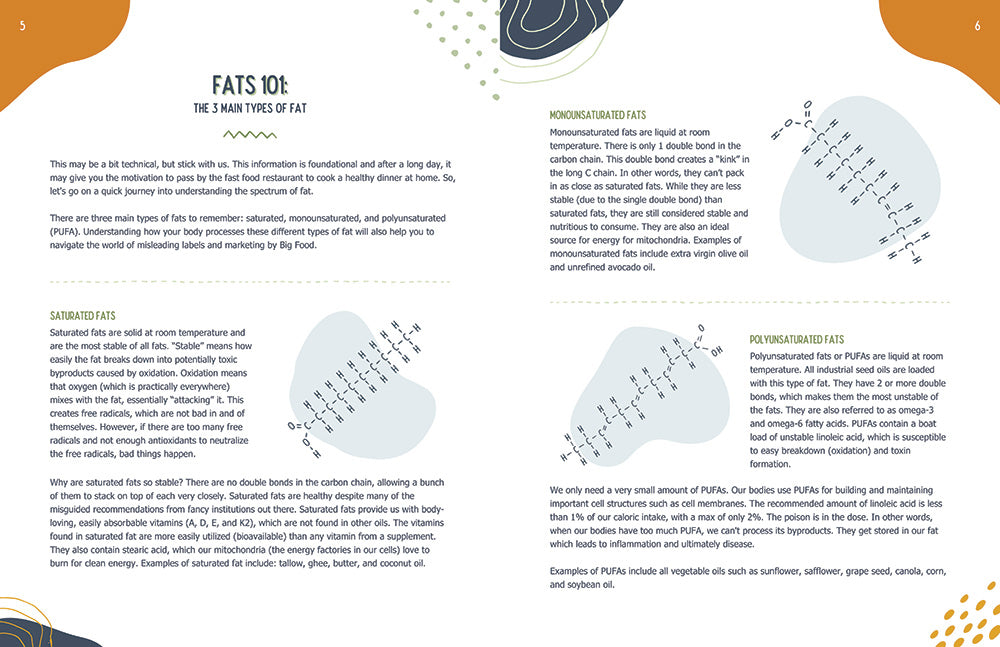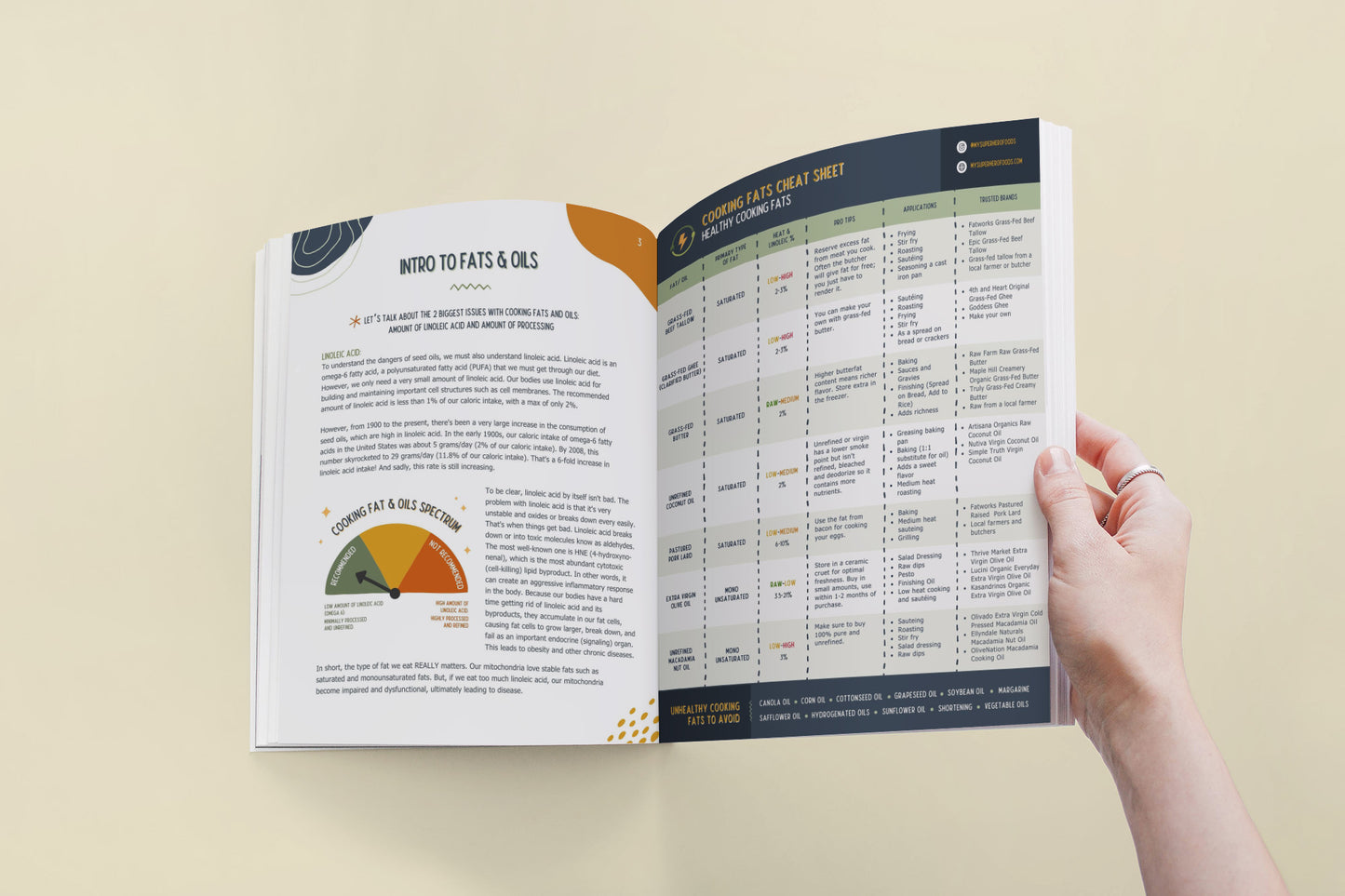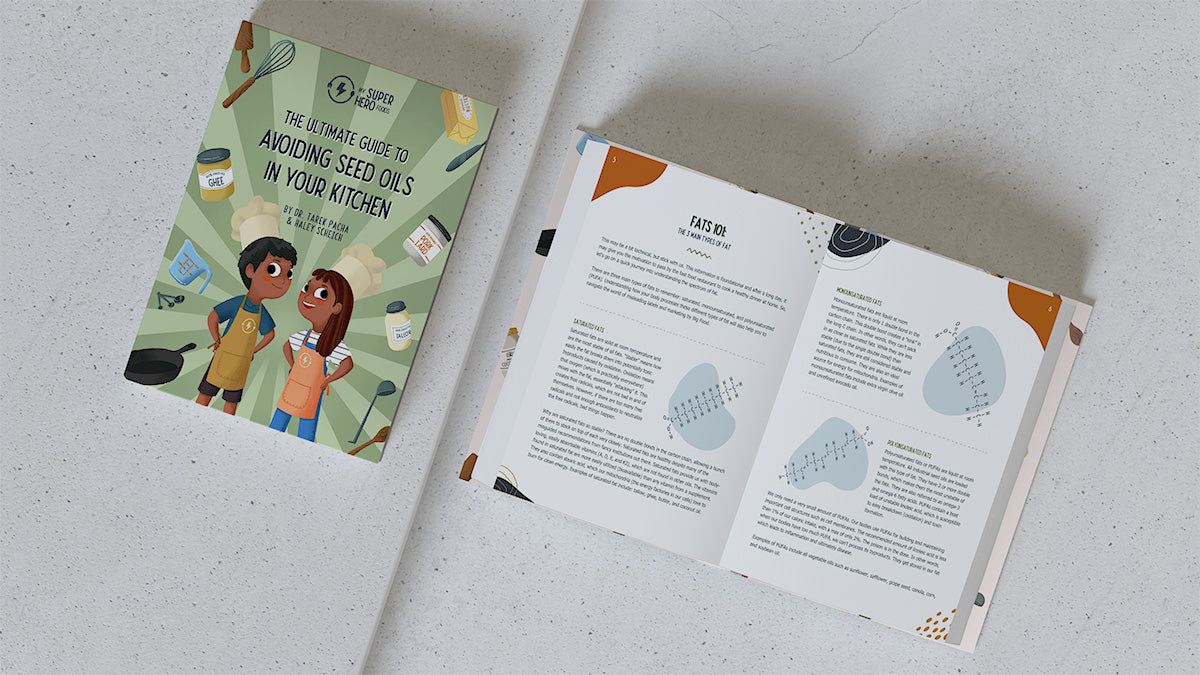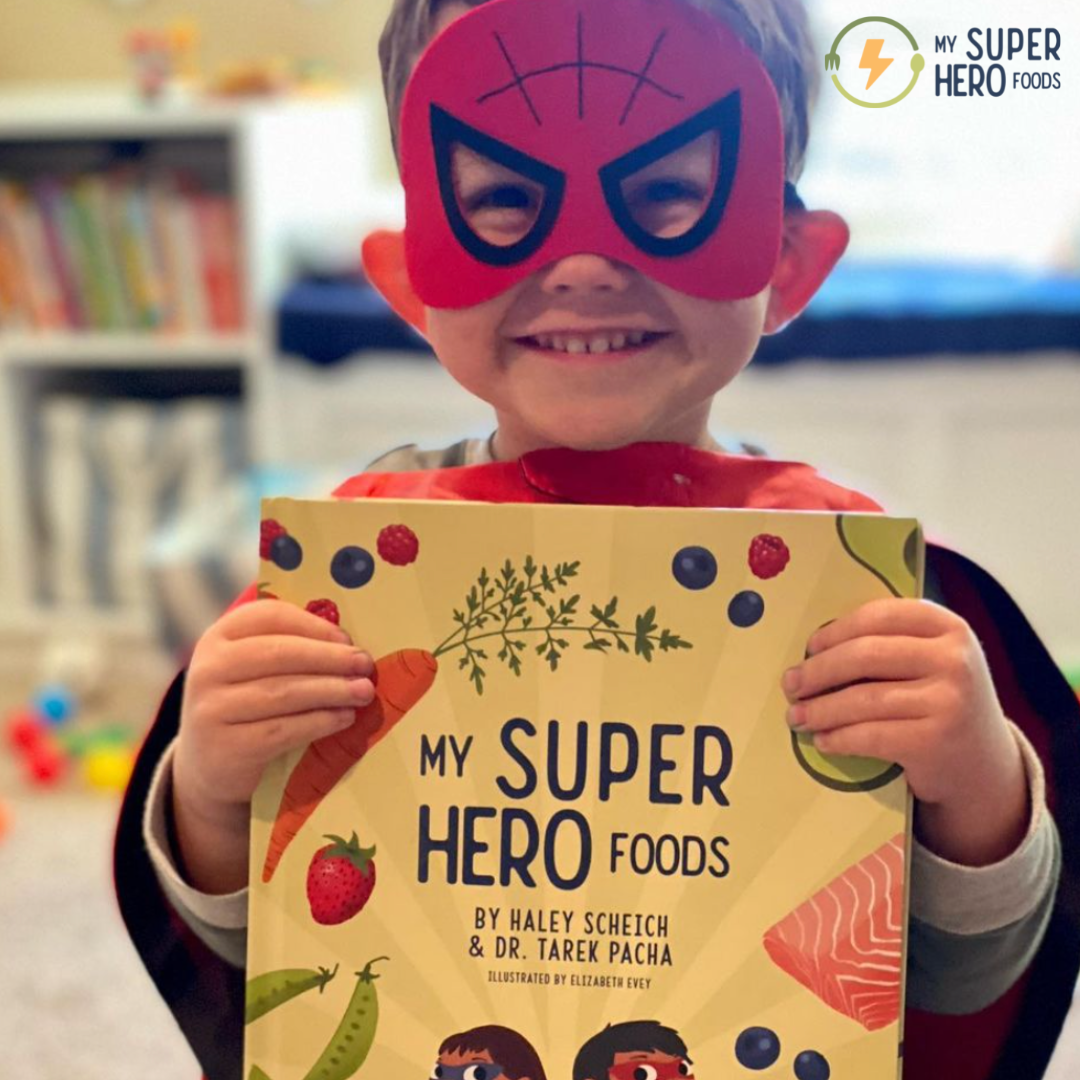 "My 3 boys love this book! After reading it we had such a fun conversation about SuperHero foods!"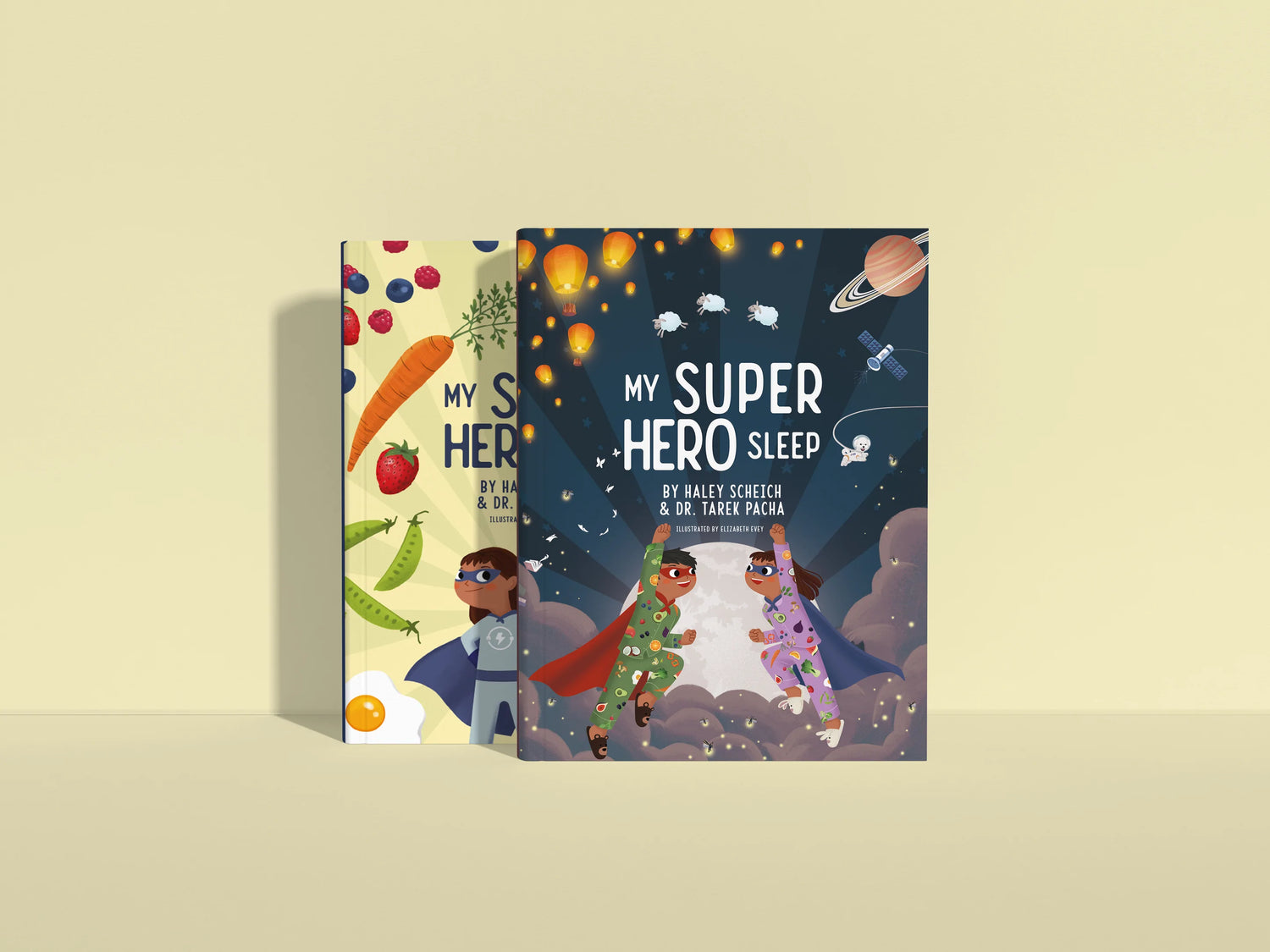 My SuperHero Foods/Sleep Hardcover Book Bundle
Receive a hardcover copy of My SuperHero Foods and My SuperHero Sleep in one amazing discounted bundle.
Shop now
"This isn't just another healthy book but was written beautifully in a story to capture the minds of the little kids."

Randhi – Mama and blogger

"Such a well illustrated, and easy to read (it rhymes!!) informative book! My 4 year old loved it!"

Leah, the veggie lady – Health & Wellness Advocate
"This book is adorable and heartwarming - teaching kids about superfoods!"

Liv – Functional Nutritionist

"So clear, fun, and an easy way to think about food. My son was excited to learn about dark chocolate, sea berries and gooseberries."

Tisha Weber – Podcast host, Beautifully
Let customers speak for us