My SuperHero Foods
Regular price
$5.00
Sale price
$4.00
Unit price
per
Sale
Sold out
Despite having "seeds" in its name, seed oils aren't healthy.

Seed oils are vegetable oils obtained from the seeds of plants, rather than the fruit Most vegetable oils are seed oils. Examples include sunflower, corn, cottonseed, soy, canola, grapeseed, sunflower, safflower, and rice bran. These oils are highly processed, and they are heated to extremely high temperatures. This causes the fatty acids to oxidize, which creates byproducts that are harmful to our health. 
Spread the word about seed oils with your community! EAT SEEDS, NOT SEED OILS. 
High quality waterproof vinyl stickers.Great on lunch boxes, water bottles, binders, and so much more!
4 inch diameter

Safe on outdoor surfaces and water bottles
100% of profits from sticker sales will be used towards our work with schools and low income families.
Share
View full details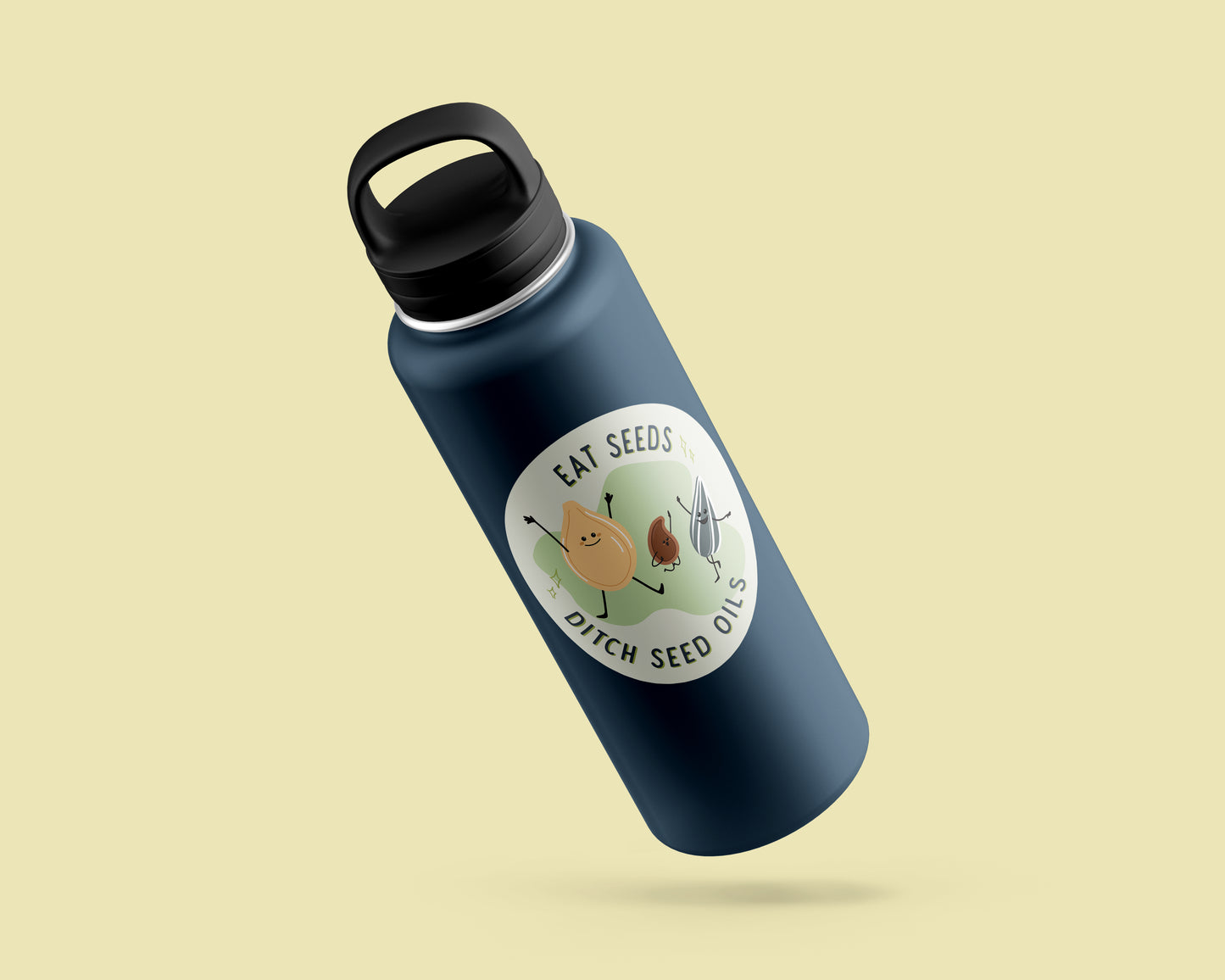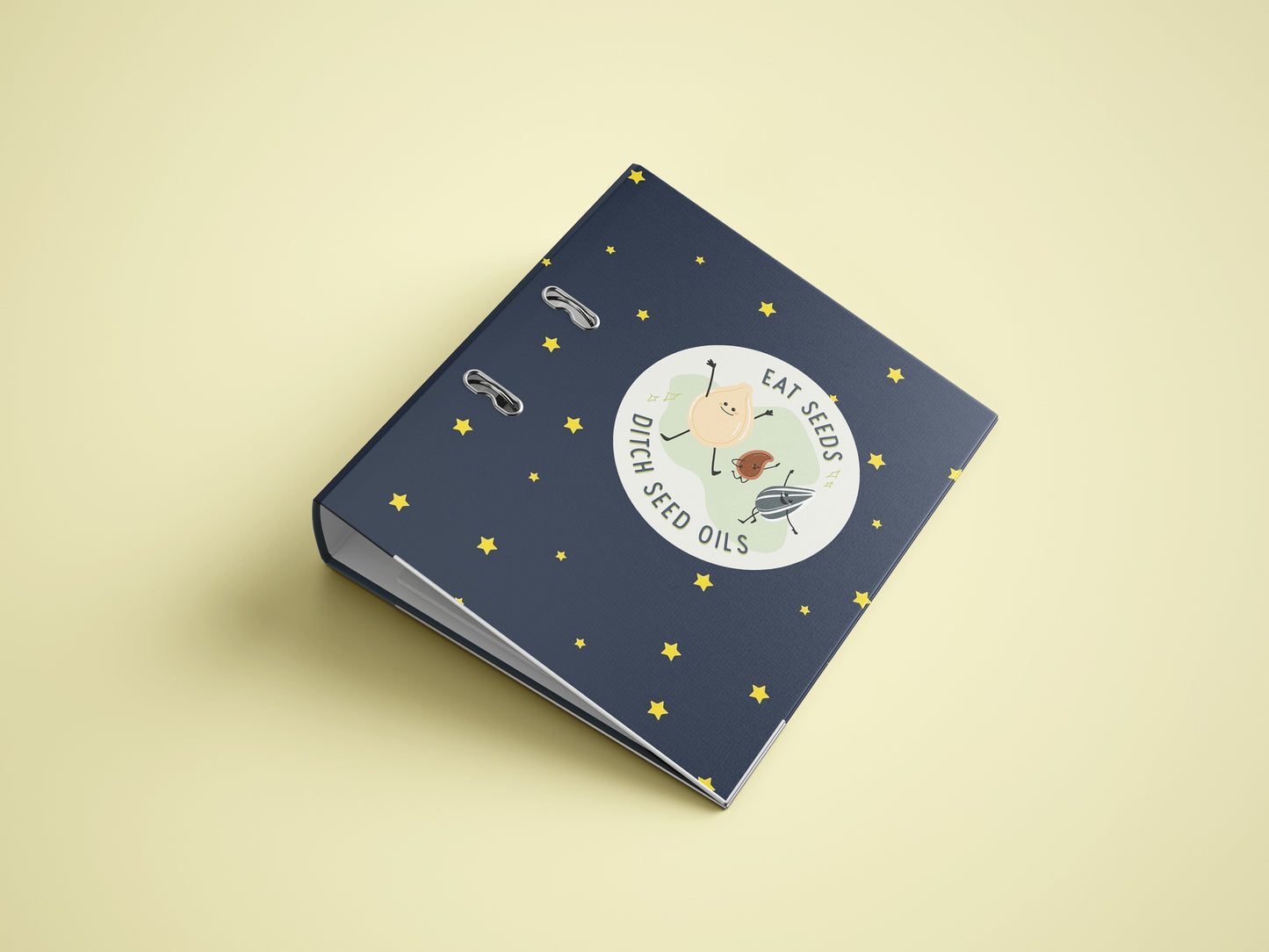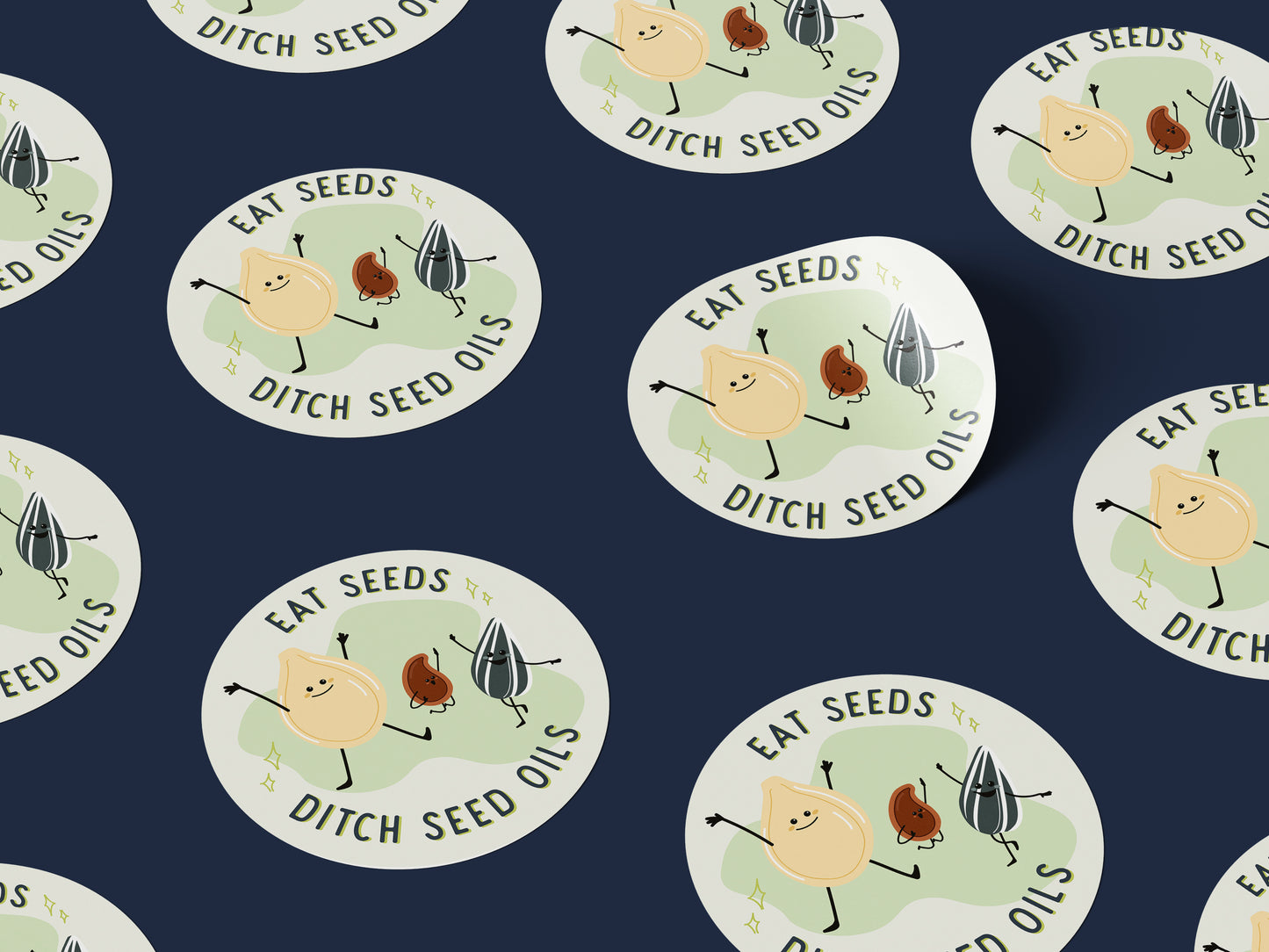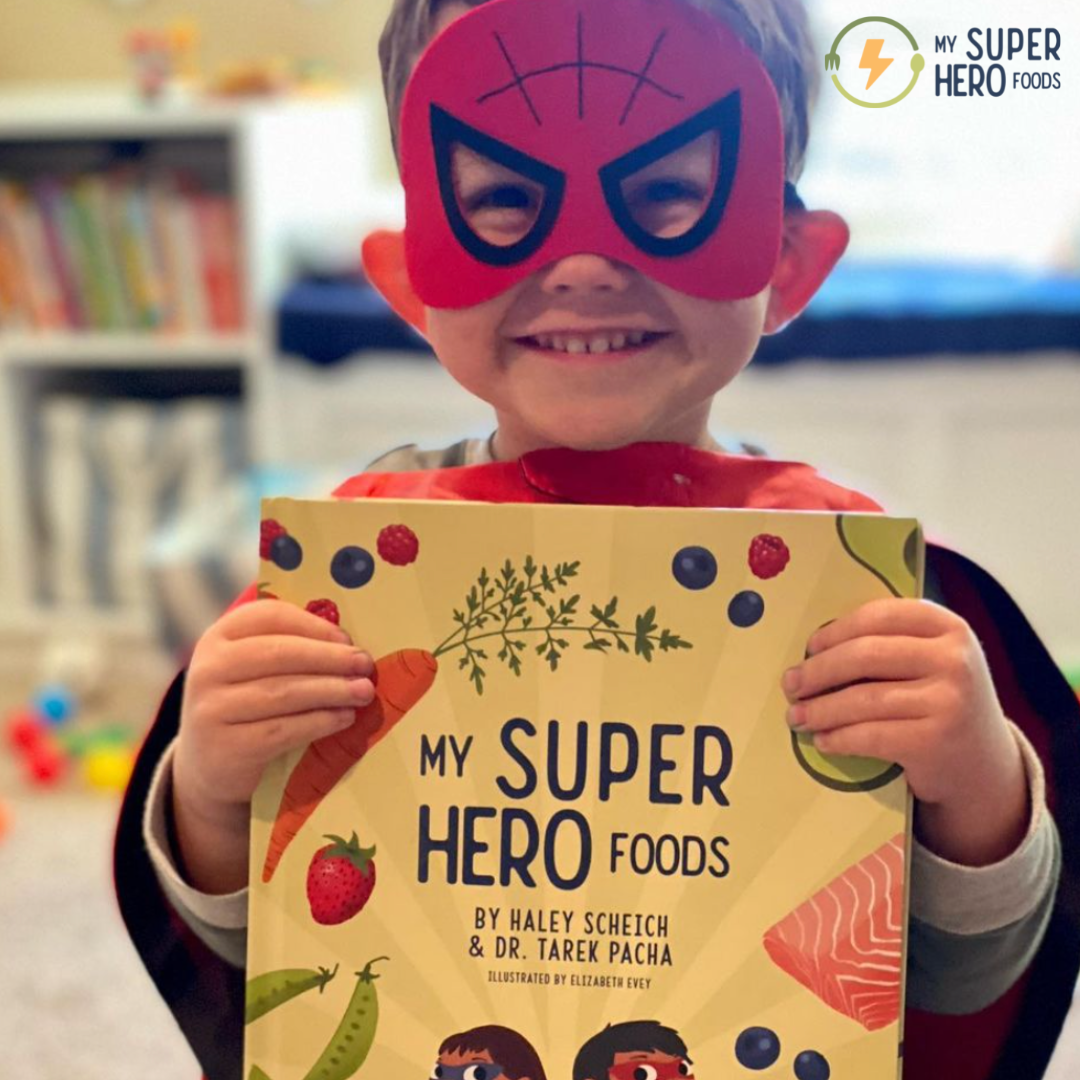 "My 3 boys love this book! After reading it we had such a fun conversation about SuperHero foods!"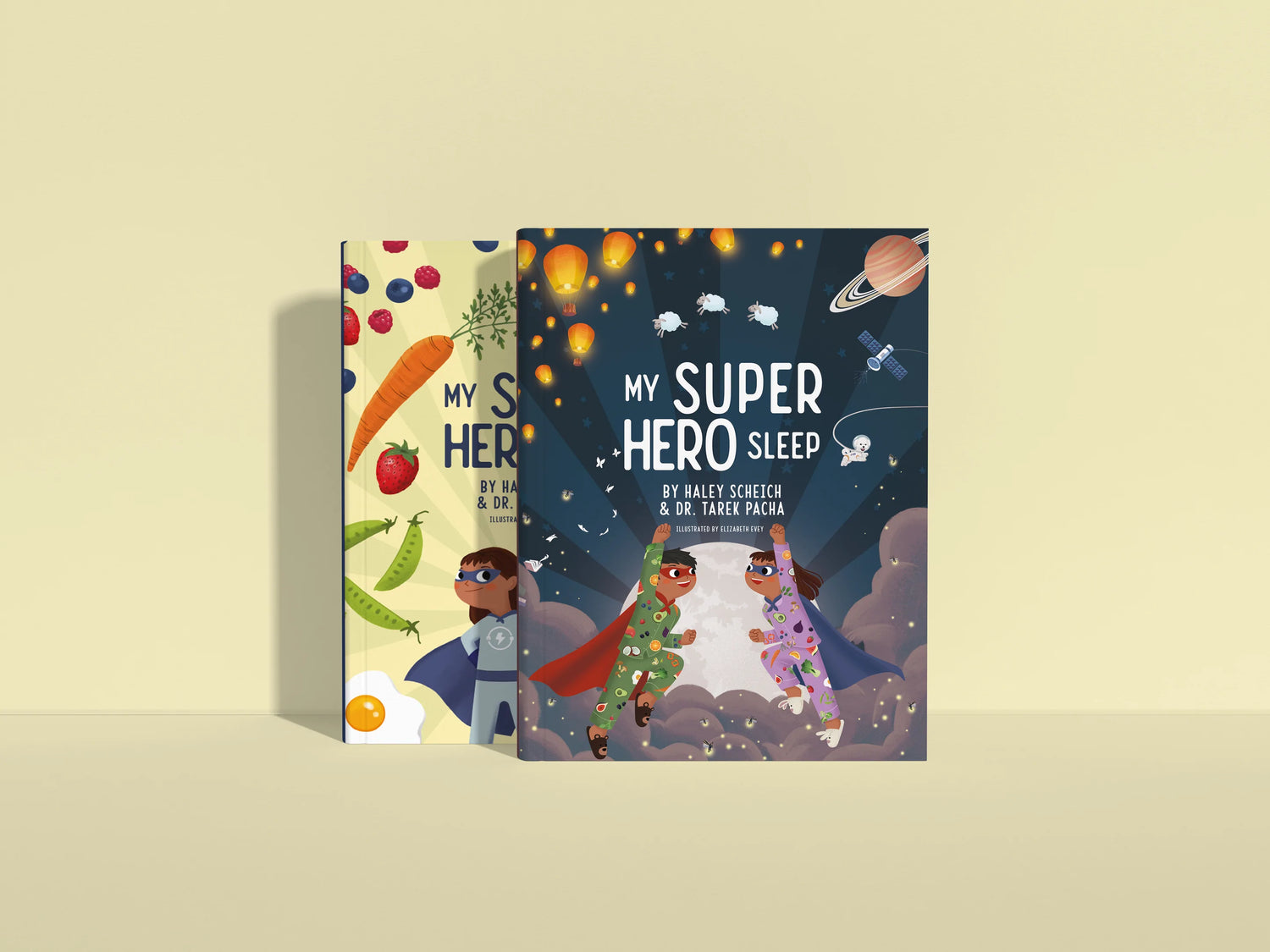 My SuperHero Foods/Sleep Hardcover Book Bundle
Receive a hardcover copy of My SuperHero Foods and My SuperHero Sleep in one amazing discounted bundle.
Shop now
"This isn't just another healthy book but was written beautifully in a story to capture the minds of the little kids."

Randhi – Mama and blogger

"Such a well illustrated, and easy to read (it rhymes!!) informative book! My 4 year old loved it!"

Leah, the veggie lady – Health & Wellness Advocate
"This book is adorable and heartwarming - teaching kids about superfoods!"

Liv – Functional Nutritionist

"So clear, fun, and an easy way to think about food. My son was excited to learn about dark chocolate, sea berries and gooseberries."

Tisha Weber – Podcast host, Beautifully
Let customers speak for us